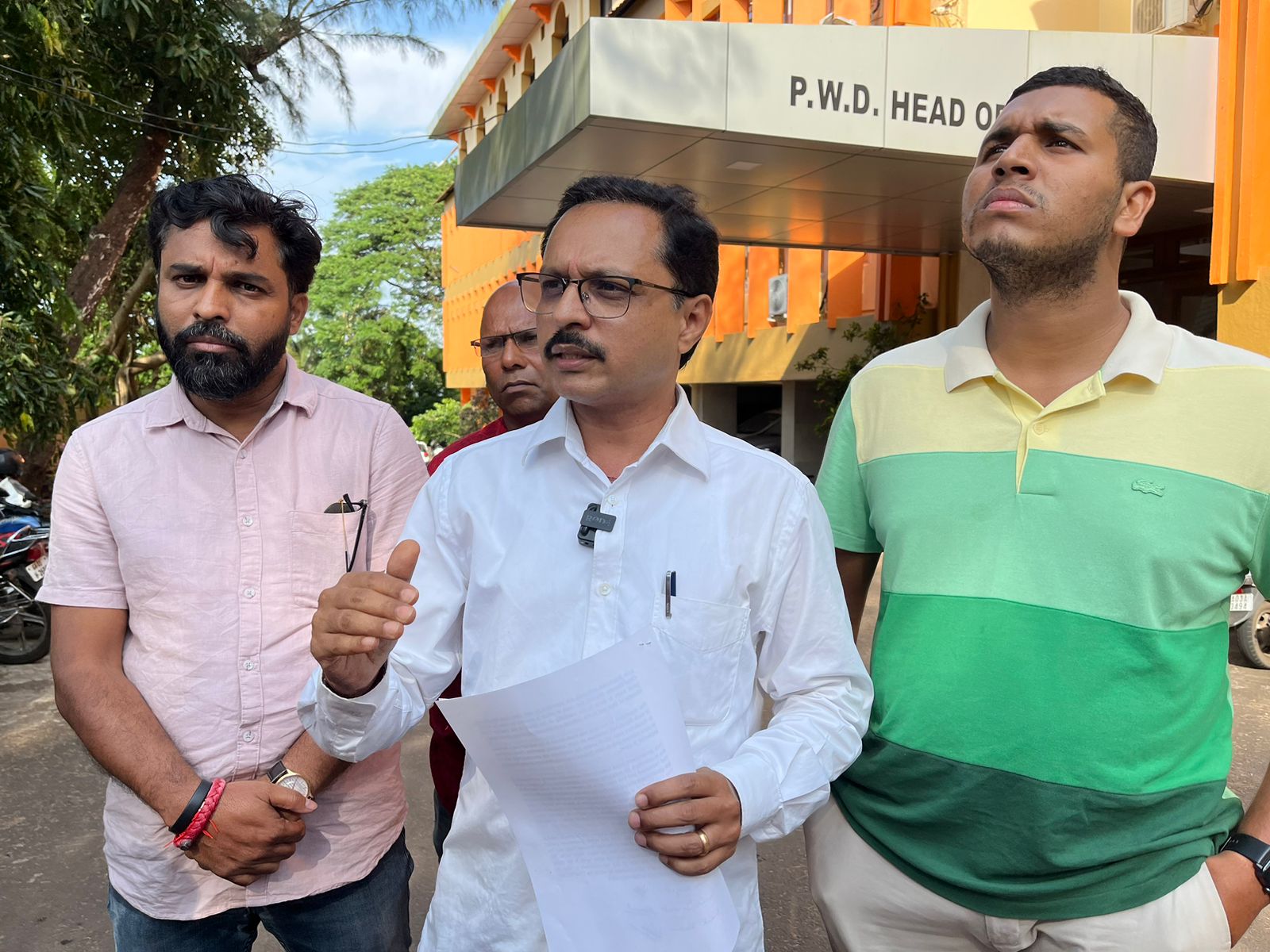 Panaji: Goa Forward Party on Monday gave 15 days deadline for the State government to withdraw the hike in the tariff of water, warning that, failing which the department will have to face consequences.
GFP delegation comprising of its leaders including Santoshkumar Sawant, Vikas Bhagat, Runal Kerkar met senior PWD officials at Altinho with the demand.
"BJP Govt has failed to govern the state properly and to provide relief to
Goans from exorbitant water bills. Such sins of this government cannot
and will not be tolerated. On behalf of the Goa Forward Party and the
60%-plus population that is suffering from the heavy water tariffs," the memorandum read.
The GFP has said "we demand that the PWD department revert the water tariffs to the earlier rates within 15 days of the date of this memorandum or else the department will have to face consequences for which the Chief Minister, PWD minister and PWD department will be responsible," the GFP said.
The Principal Chief Engineer (PCE), Public Works Department, Panaji, Goa has issued a notification stating that the Government has decided that the water supply tariff will be increased by 5% with effect from 1st October 2022 and thereafter at the beginning of each financial year.
The GFP has said that the hike is against chief minister's announcement of free potable water up to 16,000 litres.
The party also pointed out that CM  announced that from 1st September 2021, the government's scheme for providing free water up to 16,000 lites per household per month will be put into effect.
"Goa will be the first state in the country to provide free water to its people", Sawant said in an address on social media.
 However, in reality, since the time this scheme was implemented, more
than 60% of the households have received exorbitant bills.
"Not even 10% households have benefited from the scheme. This is because more than 62% of Goa's population live in urban areas and each urban household consumes around 170 litres per person per day," the party said.
For an urban family of four, this works out to around 21,000 lites or 21 cubic metres per month.
Therefore at least 62% Goans cannot benefit from the scheme and have
thus been receiving exorbitant bills. Also, in most rural villages along the
coastline, the water consumption per house is above 16,000 lites per
month, which means these Goans can also not benefit.
The memorandum reads that there is little doubt that the free water scheme was and is a fraudulent scheme meant to mislead the public in an election year. Worse still, when such fraudulent schemes are promoted by non-other than the Hon'ble Chief Minister himself, the news of which is covered by national media, great harm is done to the credibility of the Office of the Hon'ble Chief Minister of Goa and to the national and international image of our state.
"The reputation of our Goa has been ruined in the last few years because of such fraudulent schemes as such schemes resemble Ponzi schemes or fraudulent loan offers where the customers are promised high returns or zero interest only to later find out they have lost more money than theyexpected to save."