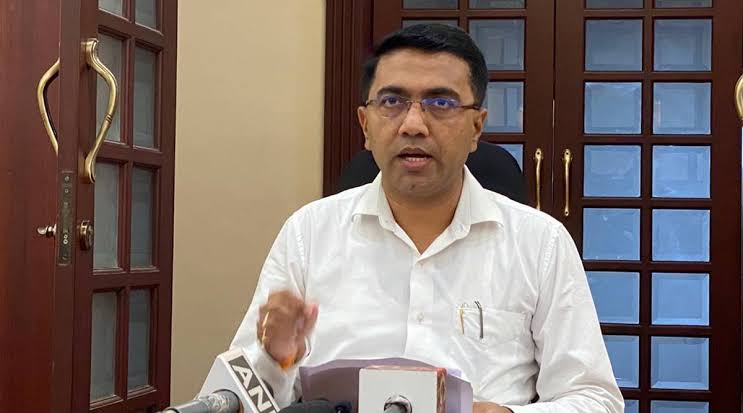 Mapusa: Chief Minister Pramod Sawant on Monday said that he would be issuing legal notice to Goa Forward Party chief Vijai Sardesai over his statements on the Town and Country Planning department.
Sawant told reporters in Mapusa town that he would be sending a legal notice as Sardesai has unnecessarily involved him (CM) in the alleged Town and Country Planning scam.
The chief minister said that Sardesai being former Town and Country Planning minister knows that the files pertaining to the department are not referred to the chief minister.
"Sardesai is making such statements to divert the attention. I will serve legal notice to him and also seek detail inquiry into the allegations leveled by him," Sawant said.