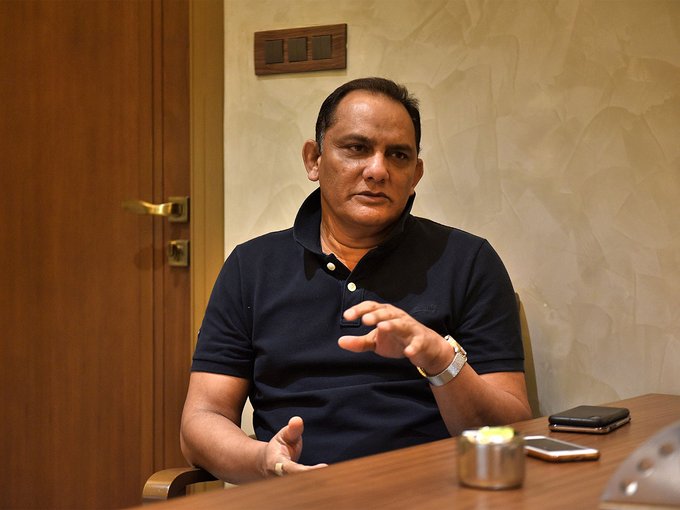 Panaji:  Former Indian Cricket Captain Mohammad Azharuddin on Sunday said that the besides apology, the Cricket Australia should also take action in the matters of racial abuse claiming that instances of hurling such slurs have become a "regular affair."
Talking to www.goanewshub.com on the sidelines of a tournment organised by Phoenix Sports Club at  Fatorda,  the former Indian Captain said that Board of Cricket Control of India (BCCI) has complained to the ICB. "The ICB should look into the matter and quickly resolve this problem forever," he said.
Fatorda MLA Vijai Sardesai, Goa Forward Party Vice President Durgadas Kamat and others were present for the tournament.
Two of the Indian players had claimed that they were subjected to racial abuse by part of the crowd during the third test at Sydney Cricket Ground.
The Indian team had lodged official complaint after play on Saturday after bowlers Jasprit Bumrah and Mohammad Siraj complained of hearing racist slur while fielding near the boundary rope.
"Every time we play with Australia, something of this thing happen. I think, this thing should not happen. It is becoming a regular affair. Nobody should tolerate all these things," he said.
"It is good that Cricket Australia has tendered apology but end of the day, I am sure that they will take action also. Australian Cricket Board is very strict in these things," said the 57-year-old cricketer.
Azharuddin said that abusing with racial slur is "very sad." "Whoever has done it, it is very sad. Australian Cricket Board should be very strict. I think they are already strict. Those people (involved in such acts) should be ejected and not allowed to come in the grounds," he said.
The former Captain said that the players are on the ground to play. "They put in lot of hardwork and sacrifice, but than to be subjected to this thing, it sad and not acceptable," he added.
"It is also for the people to understand that we are in the 21st century, to give racial abuse. People may be drunk. But that is not an excuse that they are drunk and hurling abuses," Azharuddin commented.