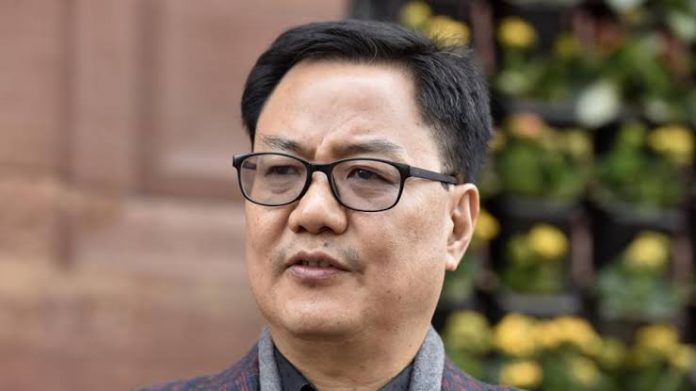 Margao: Days after Union Sports Minister Kiren Rijiju during his Goa visit announced support for the local sporting talent,  parents of Squay Martial Arts players who were all set to represent the state in the National Championship at Jammu and Kashmir are in distress with no help coming from State Sports department.
The tall claims made by Goa Sports Minister Manohar Ajgaonar about nurturing local sports talents have fallen flat with his department's senior officials "not bothered" about the players.
The red-tapism has frustrated the parents, due to which the players might miss the national level event at  J&K.
Vasu Malik, a parent from Malkarnem in Quepem taluka whose daughter, Vaibhavi, is a state champion in  Sqay Martial Arts Championship stated that his daughter has been selected to represent the state of Goa for the National School Games to be held from 29th January onwards at Jammu.
" It is an honour for our family,  village and school that my daughter has been selected to go for Nationals," he said.
"We have overcome many hurdles during the entire journey, we are from rural area and belong to Tribal Community," he said.
"We were informed by the Directorate Of Sports and Youth Affairs that the Goa team comprising of 38 students will be leaving for Jammu on 26th and till this moment,  no arrangements are being made for the participants," the father said.
"We were informed that the participants have to bear their expenses and later the amount will be reimbursed."
"We are not financially capable of bearing the expenses. The PTA,  headmistress and teachers of Malkarnem School have helped us financially."
"I was told today that only 8 participants from Goa have shown their willingness to go for Nationals due to scarcity of funds and therefore there is a question mark whether the team will go for the Nationals."
"Officials of the Directorate Of Sports and Youth Affairs are not able to give us proper reply, every time we enquired, we were informed – " We have put up the file," he said.
"Its high time that the file is processed and cleared, if the team has to reach Jammu on 29th,  it has to leave by 26th," he said.
I request the authorities to look into the matter and allow my daughter to participate in the Nationals as it will prove to be a life changing opportunity for her.