Panaji: While the prolonged lockdown has thrown up challenges as far as availability of essential commodities is concerned, a foreign returned retired officer and a young progressive horticulturist are helping the coastal state tide over the COVID-19 crisis.
Savio P M de Souza is a Kuwait-returned Goan who is a savior for many living in the Succoro and Porvorim villages near Panaji.
62-year-old former graphics officer in Kuwait Air Force has turned a plot of around 2,000 square metres into the farm with horticulture produce.
The project, which he initiated in the year 2017 after his retirement and return from Kuwait to hometown of Goa, has come as a major help for the people in this areas during COVID-19 crisis.
De Souza narrates anecdotes on how be planned his post-retirement life in Goa turning his kitchen garden into the organic farm, which is currently benefitting several people.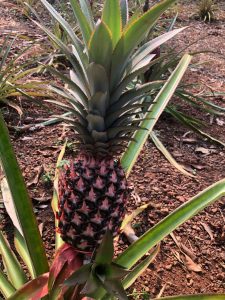 Supported by his wife Anna, who is also a former banker from Kuwait, de Souza has been cultivating cluster beans, string beans, Tendli, Pineapple, Bananas, Tomatoes and Brucoli in his farm.
"I have kept the prices as low as Rs 20 per kg for all the vegetables. I am not looking at the profit," he said adding that by December, 2020, he will be harvesting honey in his farm.
"It was difficult for me to shift from desktop to the farm but my determination worked for me," he said.
Similar is the story of Varad Samant, a decorated 28-year-old farmer who has supplied vegetables to more than 1,000 people.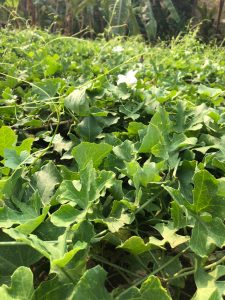 Samant's farm at Dharbandora in South Goa is spread across 50,000 square metres of which 40,000 square metres is under cultivation, where he cultivates watermelons, Tomatoes, Chilly, lady finger, cabbage, carrot amongst others.
"When lockdown happened, people started queuing up in front of my farm. There was a long queue on the gate," Samant said.
"Within four days, I sold ten tonnes of watermelons which were cultivated on one acre of land. There was also a demand for tomatoes and I sold four tonnes of them," he said.
Samant has his phone ringing every minute as people from Dharbandora, Usgao, Ponda and Shiroda in South Goa.