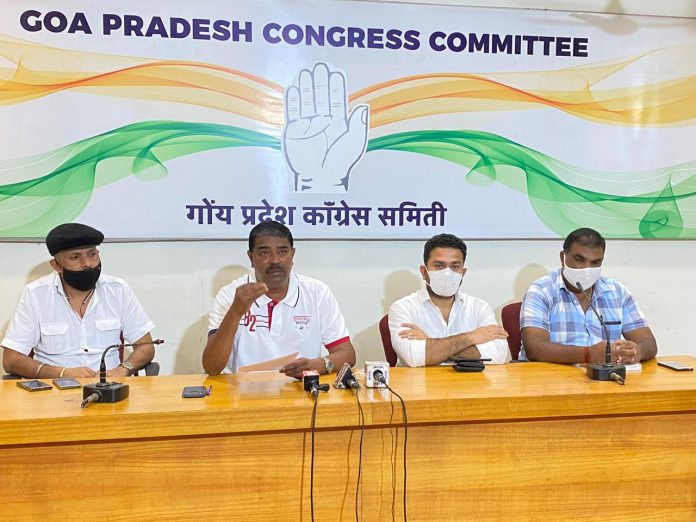 Panaji: Goa Pradesh Congress Committee (GPCC) vice president Sankalp Amonkar came down heavily on Mormugao Port Trust (MPT) and cabinet minister Milind Naik and alleged that they are the main culprits to get the ship in Goa. Amonkar was speaking at a press conference on Thursday in the presence of GPCC general secratary Janardhan Bhandari, IYC president Varad MArdalkar and Kumbharjua block president Vishal Volvoikar.
"By bringing this ship to Goa the authorities have endangered the lives of people. There was an hidden agenda to sell the naptha by bringing this ship to Goan shore," Amonkar said.
Earlier the Kerala High Court did denied the ship to be anchored at Cochin port. Thereafte,r the The ship was brought to Mormugao which was carrying dangerous chemical naptha. A chargesheet has been filed by the coastal police and CBI.
"The Coastal police filed chargesheet against the owner of this ship for illegally anchoring the ship at MPT thereby endangering public and marine life," said Amonkar. CBI has filed chargesheet saying Central government had to incur a whopping Rs 55 crore loss due to this ship.