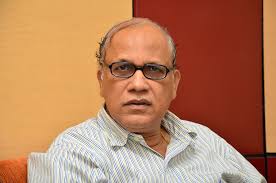 Margao: Repeated incidents of attacks on innocent people exposes complete collapse of law and order  in the State of Goa, Leader of Opposition Digambar Kamat said.
"Just a day after a young girl was forced to drink disinfectant in South Goa, unfortunate news of 40-year-old man succumbing to his burn injuries comes in from North Goa. Where are we heading? It is high time Government puts in place mechanism to ensure that Goa is not converted into Crime Destination," stated Kamat.
He was reacting to the incident of 40 year man who was waylaid and set ablaze near Torda creek in Salvador Do Mundo yesterday afternoon. The person unfortunately succumbed to his burn injuries at GMC today.
"It is the duty of the government to ensure that every Citizen can move freely without any fear and threats. Police Department and Intelligence Agencies must ensure that criminal activities are kept under check. Today, what is happening in Goa is dangerous," he said.