Panaji: With almost all celebrations being dampened this year, BITS Pilani, K K Birla Goa Campus felicitated medal winners from the Bachelor's degree programmes of BITS Pilani, were felicitated online. The top three medal winners, Gold medal — Gargi Balasubramaniam, Silver medal – Akhil Nori and Bronze medal – Gunjan Chhablani were felicitated by Director Prof Raghurama G along with a few faculty and officials who also interacted with them and their family members on this occasion.  Video of the felicitation ceremony is available of BITS YouTube channel.
                            Gargi Balasubramaniam
This year, 998 students received their BE, MSc (Hons), and ME degrees, while 23 received PhDs and 2 MPhils.  Due to still raging COVID 19 pandemic, this year the annual Convocation Ceremony has not been held.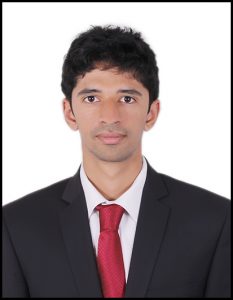 Akhil Nori
BITS Pilani's Goa campus awards BE degrees in Chemical Engineering, Electrical & Electronics Engineering, Electronics & Instrumentation, Mechanical Engineering, and Computer Science and MSc (Hons) degrees are awarded in Biological Sciences, Chemistry, Economics, Mathematics and Physics.  ME degrees are awarded in Biotechnology, Chemical Engineering, Embedded Systems, Computer Science, Microelectronics and Design Engineering.
Gunjan Chhablani
After the outbreak of Covid-19, all students were asked to vacate the hostels by mid-march and all courses of the remaining part of 2nd semester of academic year 2019-20 were immediately moved online.  BITS Goa has been using Moodle Learning Management system (LMS) even before the pandemic. BITS was already using the G-suite for its email and other collaborative work, hence it was easy for the teachers and students to shift to Google classroom and Google meet for conducting live classes.
First semester of the academic year 2020-21 started on August 17 for the continuing students while the admission process for new students is in the final stages.  The BITSAT – BITS entrance exam was held from September 16-18 and September 21-23  and the new students will join online by the first week of November 2020.  The first semester will be completely held online.  There are two tasks in delivering courses online, one is hosting course material, and the second is giving lectures. The course material includes slide handouts, reference material, assignments, quizzes, and even exams. The second task is about providing lectures in an audio-video (AV) conferencing mode.  Some of our classes are large, with more than six hundred students.