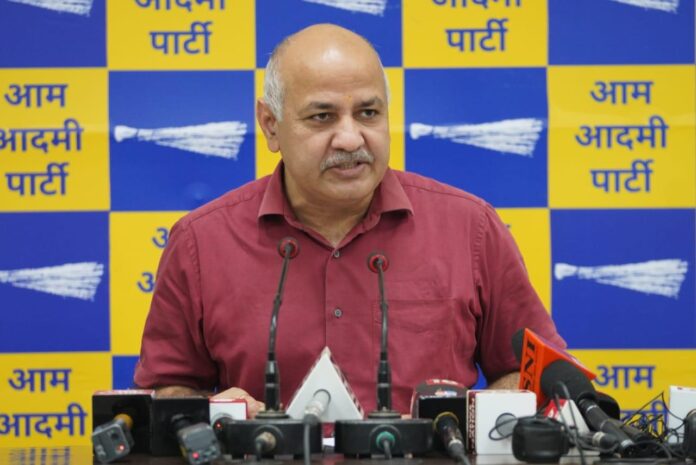 Panaji: Delhi's Deputy Chief Minister and Senior Aam Aadmi Party (AAP) leader Manish Sisodia on Saturday claimed that BJP is replacing its Goa chief minister, two months ahead of the State Legislative Assembly polls.
The elections in Goa are due in February 2022.
Sisodia's statement comes a day after Chief Minister Pramod Sawant along with BJP Goa State President Sadanand Shet Tanavade met Union Home Minister Amit Shah in New Delhi.
Tanavade, talking to reporters on Saturday, ruled out any leadership change. "There is no proposal of  leadership change. The meeting which was held in Delhi on Friday discussed the election strategy for upcoming Goa polls," he said, rubbishing the statement of Sisodia.
The Delhi DyC,  however, said that through reliable sources it is revealed that the BJP is going to replace Pramod Sawant as the Chief Minister, only two months ahead of the assembly elections in Goa and appoint another person in his place.
"The BJP high command itself is admitting that Pramod Sawant has done no work. On the basis of ten failure points, the party is changing its Chief Minister in Goa," Sisodia alleged.
He said that even BJP knows that the people of Goa are unhappy with the current Pramod Sawant led government and it will be difficult for the BJP to contest the elections in Goa under the leadership of Pramod Sawant.
Sisodia said that no matter how many Chief Ministers the BJP may change, the mood of the people will not change, in the elections, the people of Goa will uproot BJP from Goa in the coming elections and bring the Aam Aadmi Party to government.
AAP has already announced its foray in Goa polls. Arvind Kejriwal led party has been extensively campaigning across the state.