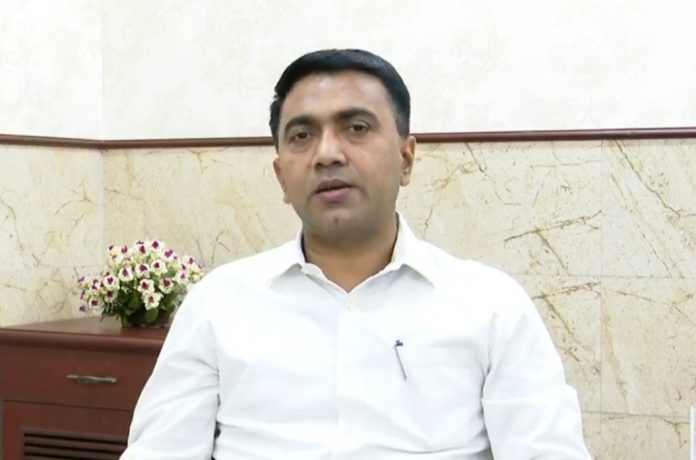 Panaji: Chief minister Pramod Sawant on Tuesday said that 95 per cent of the industries in the state have already started functioning during the lockdown period.
Sawant also admitted that some industries are facing problems to resume their work due to scarcity of the labourers, who have already left the state.
Goa has been tagged as Green Zone for COVID-19 infection by central government, after which the local government has allowed functioning of the industrial estates.
Sawant said that considering the electricity consumption in the industrial estate, it is understood that 95 per cent of the industries have begun in the state.
The chief minister said that some of the industries are facing difficulties to resume their operations in absence of the labourers.
"I would appeal those industries to employ locals in the respective jobs. That will also create employment opportunities," he said.
Sawant was responding to various questions during his live interaction with the people on FaceBook.
Meanwhile, Sawant said that the state is ready to welcome tourists once situation normalizes nationally.
The Chief minister said that Goa will have its own Standard Operating Procedure (SOP) for tourists, so that we can screen them when they arrive.
He also said that the agriculture activities in the state has remained unaffected despite labourers migrating to their native state.
"I am happy to announce that 95 per cent of the paddy harvesting work has been completed in the state," he said adding that the agricultural activity has remain unaffected despite several labourers going back to their native in Karnataka.