Panaji: Diwali is the festival of lights and people across the country celebrating Diwali lit diyas to mark the victory of Lord Rama. Since this year is unusual compared to other years (due to the pandemic), the celebrations are also different. Goans can now, not only light diyas but eat it too. Thanks to Margaon resident Apurwa Borkar.
Apurwa Borkar, a homemaker, has been making beautiful looking designer edible diyas, yes you heard it right, you can eat those diyas too. Speaking to GNH, Borkar said, "I have been involved in making 'Falar' a traditional Goan sweet, made with condensed milk and sugar. 'Falar' is usually prepared during baby showers. So I started making them for family and friends."
"Last year on my mother's birthday when I was lighting diyas, I thought why not make some diya shaped 'falar'. That's how it all started and this year I thought of selling them too," Borkar added. Borkar also sells customized falar.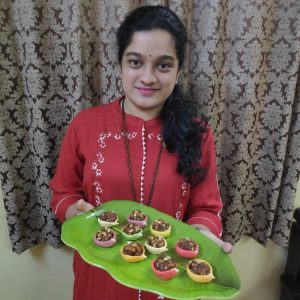 Borkar completed her B.Ed this year and has been looking for a full-time job as a teacher. But at the same time she wishes to expand her business of 'falar' and creating more designs. Since it's absolutely a new setup, Borkar said that she has kept her prices minimal.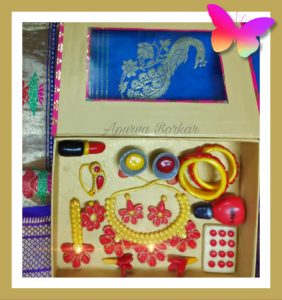 Talking about the support from her family Borkar said, "I was not getting boxes for packaging my products so my husband made customized handmade packets for me. Appreciation and support is what is necessary for setting up something of your own and I have received both from my family. My husband has always been encouraging."
You can also order your diyas to eat from Apurwa Borkar and reach her out at 9923854838.