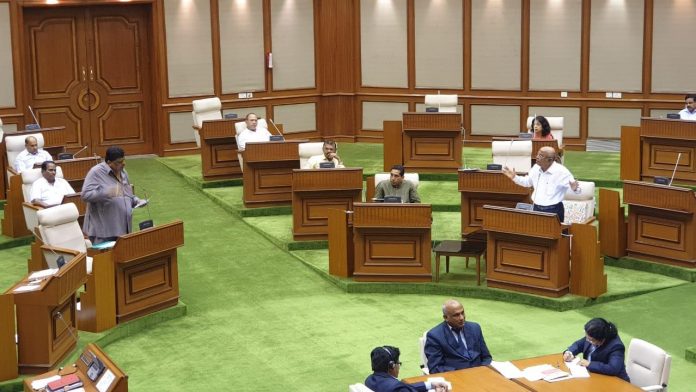 Porvorim: Goa Tourism Minister Manohar Ajgaonkar on Thursday told the House that the tourist taxi lobby has created bad impression about Goa worldwide.
Ajgaonkar told the House that the State government is fully supporting 'Goa Miles,' an App-based taxi service which has made the service affordable to the tourists.
The minister was responding to the statements made by NCP MLA Churchill Alemao during Zero Hour in which he had demanded that the taxis operating for 'Goa Miles' should not be allowed to have their Taxi stand in the coastal belt.
Alemao had claimed that the 'Goa Miles' was affecting the trade of traditional tourist taxi operators.
Ajgaonkar said that the state's image has been dented due to behaviour and tariff offered by tourist taxi operators. He said that worldwide Goa has been known for its bad taxi service.
"Even Goans don't prefer to hire taxi due to unaffordable rates they have been levying," he said.
Ajgaonkar said that the App-based taxi service offers, better tariff for the customers who also gets the clarity on how much they will be charged for the drop. The minister said that the tourist taxi operators can join the App-based service, which will increase their monthly income.