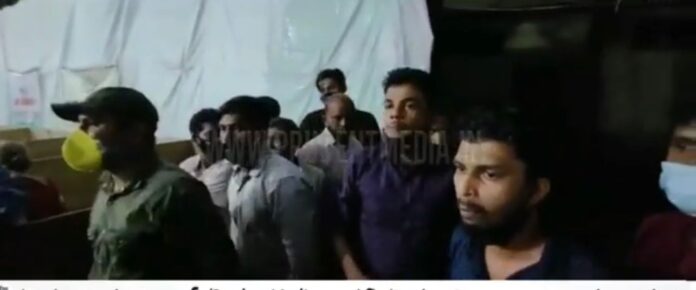 Panaji:  Goa Police on Saturday arrested seven Revolutionary Goan youths for allegedly disturbing Chief Minister Pramod Sawant's event at Shiroda Assembly constituency in South Goa, where he was  campaigning for the upcoming Assembly election.
Ponda Police spokesman said that all the seven youths were placed under arrest for trying to create ruckus at a function where Chief Minister was the guest along with local MLA and former State Minister Subhash Shirodkar. "The state has taken suo motto cognisance of the incident and a formal police complaint  has been registered against the group," he said.
All the seven youths were detained at the site of the function and then were taken to Ponda police station, where they were placed under formal arrest.
The youths were booked under section 143 (unlawful assembly), 353 (assault on public servant), 509 (insult to the modesty of woman) and other sections of Indian Penal Code, the spokesman said.
Revolutionary Goans has claimed that all the youths were their supporters and had gone to question the CM over his 'lies' during the function.
"The group of youths have not insulted anyone, or have touched any policemen. They were just seeking answers from the chief minister," Revolutionary Goans' Chief Manoj Parab told reporters on Sunday.
He said that the arrest was "illegal" and "unwarranted" as youths were only exhibiting their disappointment over the functioning of the government. Parab said that the chief minister should be ready to answer the questions of the general public.