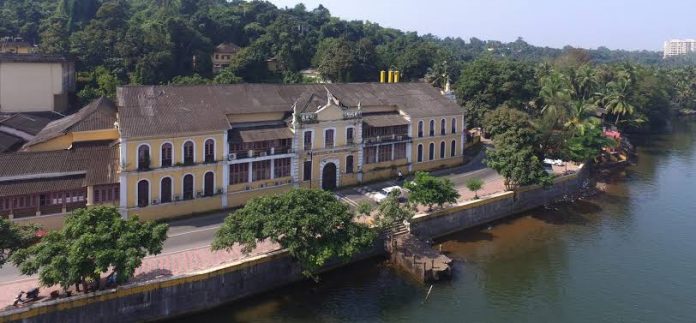 A delegation of the Ribandar Health Care Committee led by local Corporator Rupesh Halankar and Adv. Aires Rodrigues today met the Captain of Ports James Braganza and submitted a memorandum seeking that no commercial activity be allowed at the jetty Opposite the Old Ribandar Hospital.
Drawing the attention of the Captain of Ports that once the proposed 30 bedded Health Care Centre starts functioning at the Old Ribandar Hospital that there would be a lot of traffic congestion on that narrow road if any commercial activity is allowed at that jetty, the delegation submitted in the memorandum that from time in memorial that jetty has been a fishing point for the locals as Ribandar has been traditionally a fishing locality.
It is was also submitted that when the Old Ribandar Hospital was earlier functioning the area around the jetty was used as a sit out place by the patients in the evening.
The Captain of Ports was urged to ensure that the interests of Ribandar residents is protected by not allowing that jetty opposite the proposed Health Care Centre for any commercial activity while also protecting the fishing community of Ribandar.
The Captain of Ports was requested to direct his officials to remove a wooden frame which has been installed at the jetty and also a generator that is lying there.