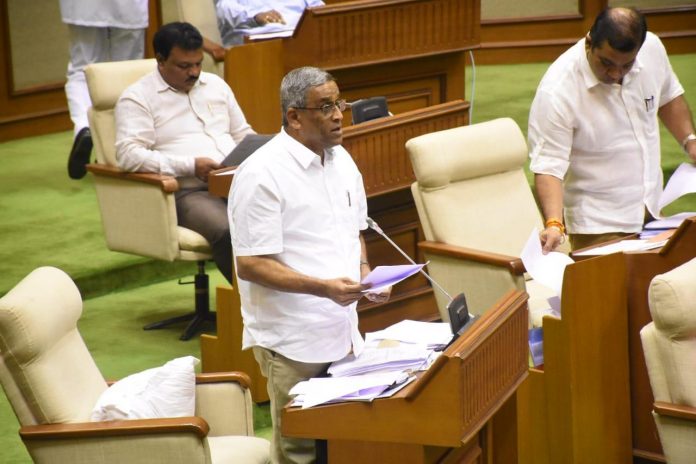 Porvorim: MLA Sudin Dhavalikar on Tuesday alleged on the floor of the House on Tuesday that several state ministers, MLAs and elected representatives were visiting casinos.
Dhavalikar was speaking on the thanks giving motion to Governor Satya Pal Malik during ongoing Budget session of the legislative assembly.
"Governemnt has announced that it will stop locals from entering casinos. But the actual practice should start from the legislative assembly," he said in his speech.
"The ministers, MLAs, Sarpanchas who visit casinos should stop going there first. Gambling is bad, it should be stopped," he said.
Goa government has notified gaming commissioner in the state from February 01 in a bid to regulate the industry and also ban entry of locals into casinos.
Dhavalikar, who is MGP MLA, also expressed his opposition to 'matka' gambling. "Stop matka gambling too in the state. Gambling is bad," he commented.
Earlier on Monday, State Port Minister Michael Lobo had opposed the move to ban entry of locals in casinos.
"Goans should be allowed to continue visiting Casinos. There was a difference between entry and gaming and that Goans could not be stopped from entering casinos. Besides gaming, there's #music, #entertainment #food etc," Lobo had tweeted.
The minister had also supported matka gambling claiming that it should be made legalized and GST-like tax should be imposed on it.
Goa has six off shore and a dozen of on shore casinos operating in the state.