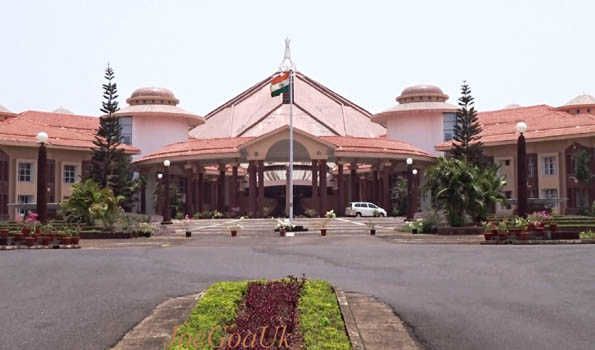 Panaji: A day before Goa Chief Minister Pramod Sawant will table the budget for the financial year 2020-21, Congress party has said that the government should provide action taken report on the last financial statement.
Goa Congress Chief Girish Chodankar, in a press statement issued here, said that several promises made in the last budget have been left unfulfilled by Sawant-led government, which will be tabling the next one on February 6.
He said that CM, who also holds Finance portfolio, should table Action Taken Report on the last financial statement in the House before presenting the next budget.
"If CM can't give satisfactory answers to his budget promises last year than nobody including his cabinet and Govt officials will take his budget speech seriously," he said.
Chodankar said that he predicts that CM is scared to present ATR for FY 2019-20 and may beg for postponement till monsoon session.
Referring to the promises made in the last budget, Chodankar said "although BJP leaders since 2012 had been promising to resume mining, CM Sawant had categorically promised during budget presentation that government will exploit legislative and judicial options to restart mining in Goa."
"Now CM must tell before he presents next Budget what various legal and judicial options were exolored and exploited and whether mining resumed in Goa?," he questioned.
CM must tell us how many Model Anganwadis  have been started out of 100 Model Anganwadi he had promised?, he added.
Chodankar also said that as promised, the CM has to answer whether New curriculum for schools has been carried out by Goa University and Goa Education Development Corporation  (GEDC) as promised by him in the last Budget.
The Congress leader recalled that CM had announced to outsource roadside centres which will provide facilities such as changing rooms, toilets and dining places.
"Sawant must tell people how many such toilets, changing rooms and dining places his government had undertaken during last year," he added.
In yet another assurance, Chodankar said that CM had announced to set up an institution on the lines of NITI Aayog which will advise the government on policy-making with sustainable developmental goals,
"Sawant needs to explain the progress on this front chodankar asked and asked the rational behind winding up state planning board," he added.
The Budget session of Goa legislative assembly has begun on February 3, while CM would be presenting the budget on February 6.