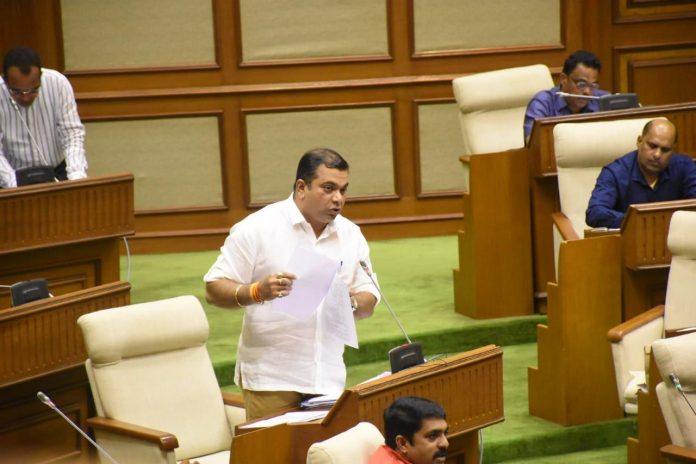 Porvorim: Independent MLA Rohan Khaunte on Wednesday questioned by Panchayat Minister Mauvin Godinho was shying away from forcing the panchayats to create hawkers' zone in their respective jurisdiction.
"The government should have fined  the panchayats which are not creating hawkers zone," Khaunte said.
"You should take action on panchayats and not on kiosks. Don't take action on youth who are earning livelihood through these kiosks," he said.
He said that Godinho was not taking action on Panchayat.
Godinho said that in three months government will formulate the policy where all the kiosks will have uniform designs.
"Only those with domicile certificate should be given kiosks," he said adding that 95 per cent of the kiosks are sub let to outsiders.
"Drugs are also available on these kiosks. I will take action against these kiosks," Godinho said.
"We should check the antecedents of the people who are sub let. They have criminal records. Some of them are goons," the minister said.
Khaunte asked why panchayat minister is shying away from creating hawkers' streets.