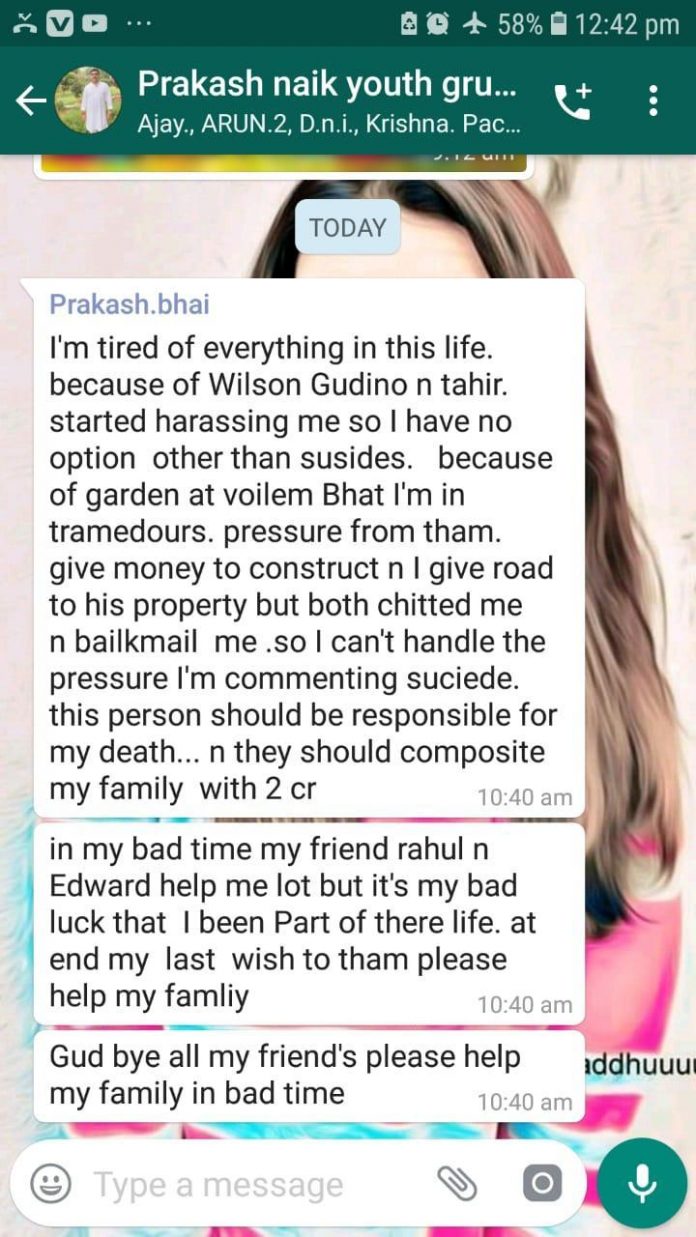 Panaji: In an embarrassment to the State government, Panchayat Minister Mauvin Godinho's elder brother's name has figured in the whatsapp message that was sent by Merces Panch member Prakash Naik who committed suicide on Friday.
Wilson Godinho, who is named in the suicide note by Naik, is elder brother of the minister. He along with one Tahir has been named for harassing him, due to which, he has said in the message, is taking the extreme step.
In a message that was sent on whatsapp group before the suicide, Naik wrote "I'm tired of everything in this life. because of Wilson Gudino (Godinho) n tahir, started harassing me so I have no option other than susides (suicide) because of garden at voilem Bhat. I'm in tramendours (tremendous) pressure from tham (them) give money to construct n I give road to his property but both chatted (cheated on) me n balkmail (blackmail) me. So I can't handle the pressure I'm commenting (committing) suciede (suicide). This person should be responsible for my death..n they should composite (compensate) my family with 2 cr."
We tried contacting Godinho on his cell phone but he was not available.
"in my bad time my friend rahul n Edward help me lot but it's my bad luck that I been part of there life, at end of my last wish to tham (them) please help y family," Naik has said in the next message.
"Gud bye all my friend's please my family in bad time."