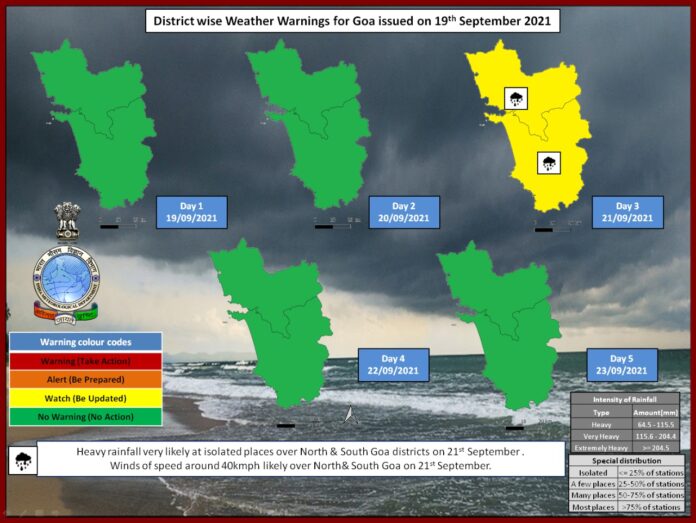 Panaji : India Meteorological Department (IMD) Goa has informed that there is likelihood of an increase in rainfall from September 21. IMD has issued a yellow warning on the day.
"Strengthening of Westerly-North westerly winds over west coast very likely from around 21st September. Compared to the rainfall in the past 2-3 days, an increase in rainfall over North & South Goa districts is likely from 21st ," Informed IMD.
IMD said, Heavy rainfall(rainfall>6.4cm in 24hrs) is very likely at one or two places over both districts on 21st.