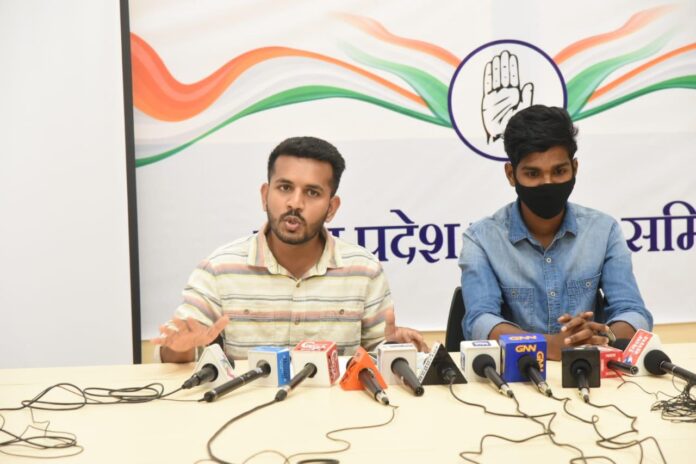 Panaji: Naushad Chowdhari, NSUI, Goa President, on Thursday came down heavily of Chief Minister an Vive Chancellor for neglecting the voice of students and said that fearing the mass boycott during the examination and knowing the law students have approached Hon'ble High Court government was forced to postponed third year exams on 7th February.
Chowdhari on Thursday addressed a press conference in Panaji and said that due to the adamant approach of Vice Chancellor and insensitivity of Chief Minister students are suffering.
"This is the victory of all students and law students. Our unity has forced government to take decision of postponement." He said.
He said that despite Governor of Goa P S Shreedharan Pillai directed Vice Chancellor to hold exams online, latter didn't pay heed.
"COVID cases are increasing. Hence we had demanded to hold the exams either online postponed. But this government initially failed listen us and now after coming to know that mass boycott will be there during examination, it has postponed the exams." He said.
He warned government not to play with the lives of student community. "We will lodge complain against police constable who resorted to lathicharge during our peaceful march at Churh Square, last week." He said.
He said that Chief Minister Pramod Sawant is insensitive and has remained busy with election strategies knowing BJP will get defeated.