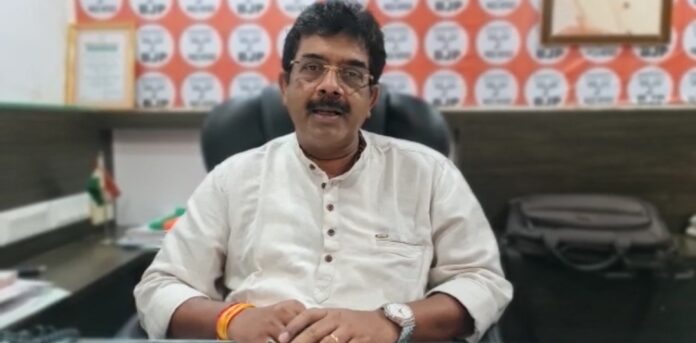 Panaji,: Bharatiya Janata Party on Wednesday taunted Congress of 'day dreaming' over its claim of forming next government in Goa with absolute majority seats.
Congress-Goa Forward Party had claimed on Tuesday that they would be forming the next government by winning on majority seats.
BJP Goa President Sadanand Shet Tanavade said that the Congress leaders were nervous and hence make all the irrelevant statements. "They are day dreaming about their victory," he said.
Tanavade said that Congress is losing 2022 polls, which is indicative after huge turnout of voters reported on February 14.
"The massive response to voting is indicative that BJP will once again form the government in Goa," he said.
Tanavade said that Goa Pradesh Congress Committee President Girish Chodankar and Leader of Opposition Digambar Kamat had come up with the "vague conclusions about the voting scenario."
"Congress should stop daydreaming. Their greed for power is visible through their statements. As I said before, the huge turnout shows people have voted FOR BJP. Our win and Congress' defeat will be clear on March 10," the BJP President stated.
Congress has a right to dream of its victory but they should not speak utter nonsense that BJP will get single digit, he said adding that the BJP is certain to sweep the polls.