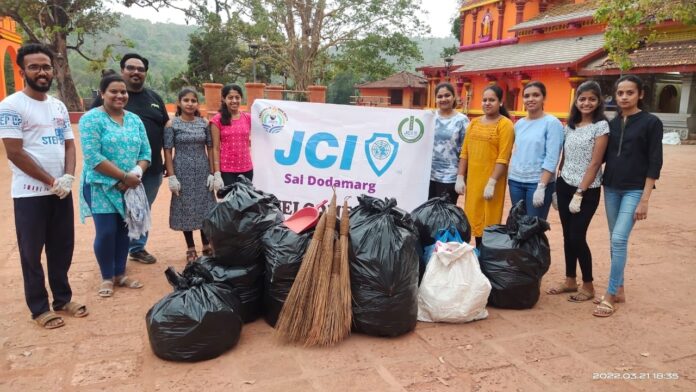 Sal (Bicholim) JCI Sal Dodamarg on Monday conducted cleanliness drive near Bhumika Temple, Sal (Bicholim) Goa during which it cleaned the area, which was littered following traditional 'gade' festival.
The JCI officials aid that since there was three day long Gade utsav at Sal, there was garbage, which had piled up around the temple area. As a part of the cleanliness drive, the JCI cleaned the area around the temple. The garbage bags were thereafter handed over to the panchayat officials.
JCI Sal Dodamarg President JC Gauri Dhuri said that the main purpose of the program was to create awareness among the villagers regarding cleanliness and it's benefits.
JC Akshay Raut and Project Director JC Shrushti took special efforts along with the team to make this program successful. President of JCI Mormugao Port Town JFM Pradnya Talawdekar, Zone Director JFM Smitesh Talawdekar, JC Lakhan Gauns were also present for the cleanliness drive.