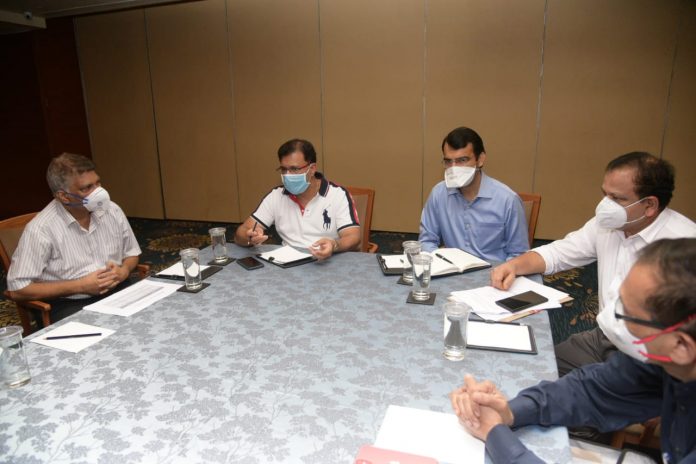 Panaji:  Goa government on Friday announced that those patients with COVID-19 symptoms but have tested negative on RTPCR test will be considered as proxy cases, whose records would be maintained separately.
State Health Minister Vishwajit Rane told reporters after chairing the expert committee meeting that the decision to consider symptomatic cases with negative RTPCR test as proxy cases was taken based on revelations from the Death Audit Report.
Rane said that the decision to create proxy cases  was taken as per the guidelines of World Health Organisation which has asked the states to follow a syndromic approach towards the cases.
The minister also said that the strict and efficient monitoring of home isolation patients can be a game-changer to tackle COVID-19 and help bring down mortality. "Home Isolation kits will be distributed to offline patients as well, who do not have access to register themselves on the portal," he said.
Rane said that if more than one person from family tests positive, each of the family would be given one Home isolation kit with supplementary medicine supply. The purchase committee of the department has been asked to finalise the order for procuring additional medicines, he added.
The minister said that the department would be developing dashboard in association with state run Goa Electronics Limited to monitor the distribution of the kits.
"In all ten nurses would be dedicated for monitoring of home isolation dashboard. Discrete guidelines will be given by the respective health officers to home isolation patients on the correct usage of the kit," he said.
Rane said that the state government will encourage more testing in the state while also maintaining an optimum balance between RTPCR and antigen testing.
The decision has also been taken by the experts committee that CT scan to be added as a protocol for suspected symptomatic patients whose RTPCR is negative.