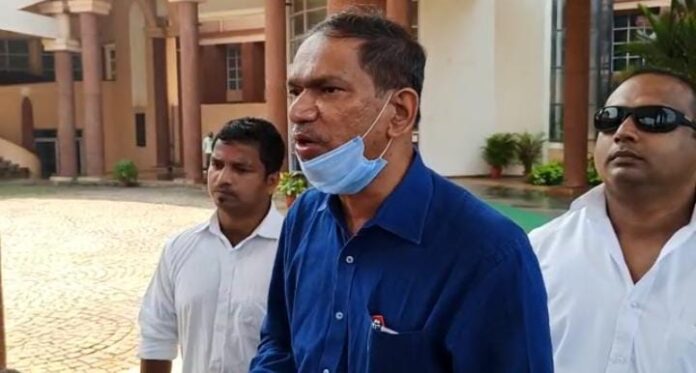 Porvorim: GPCC President Girish Chodankar has claimed that Speaker of Legislative Assembly Rajesh Patnekar was busy doing "time pass" over disqualification petitions.
Chodankar was reacting to the Speaker's action of not giving the verdict.
He said that the Speaker was protecting the defected MLAs. Chodankar said that the hearing in the matter has been completed, so Speaker should pass the order.
"Either way he can give the order. We are not saying, the order should favour us. Once he gives the order, we can proceed further legally," he said.