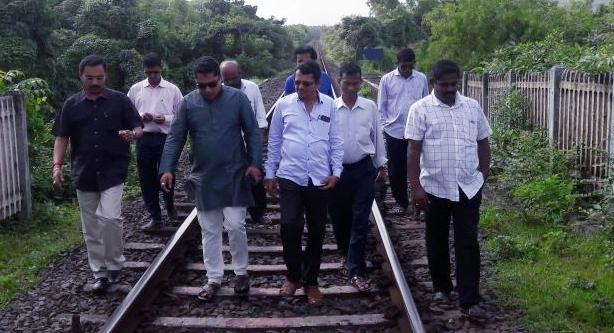 Mayem: Goa Forward Party's Joint Secretary and party's face in Mayem constituency Santosh Kumar Sawant today assured to take up the matter related to sluice gates at Shirgao with the concerned minister.
Sawant accompanied by party's Vice President Durgadas Kamat inspected the sluice gates which requires immediate attention. Local Sarpanch and Panch members were also present during the visit today.
Sawant informed the Panchayat body that he has taken up the matter with Goa Forward Party President and Agriculture Minister Vijai Sardesai.
He further informed that Sardesai has assured that he would take up the matter with WRD Minister Vinod Palyekar and ask him to speed up the proposals.
GF Vice President Durgadas Kamat assured the Panchayat body that Santosh Kumar Sawant would do all possible help to take Shirgao Panchayat with the guidance from Vijai Sardesai and Hon'ble Chief Minister Manohar Parrikar.