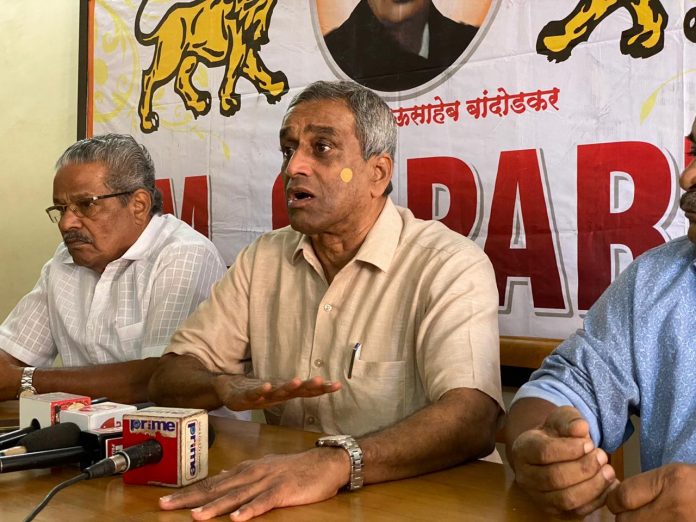 Panaji: MGP MLA and former Deputy Chief Minister Sudin Dhavalikar on Monday demanded detailed inquiry into the alleged "land mafia" operating in the State.
Dhavalikar said that death of  Prakash Naik, who had fought 2017 Legislative Assembly election on MGP ticket from St Cruz constituency, was one of the victim of "land mafia."
The former Deputy Chief Minister demanded immediate resignation of State Panchayat Minister Mauvin Godinho, whose brother has been named in the First Information Report (FIR) filed by Goa Police in connection with Naik's death.
"It is not a suicide, it is a murder. He has clearly named in the WhatsApp message that he sent, the people who were harassing and blackmailing him," Dhavalikar said.
He stated that he seconds the demand of Congress party which has asked Mauvin Godinho to resign from the cabinet, or Chief Minister Pramod Sawant should sack him.
"Two people are named but they are not arrested by police till now," Dhavalikar pointed out.
The ex-Deputy Chief minister claimed that the  mafia are increasingly taking over the land in the State and are harassing those who refuse to part away their prized assets.
Dhavalikar said that police should investigate a larger angle of 'land mafia' in the death of Naik. "Just two people are named, but there is a possibility that more people could have been involved," he said.
Naik had shot himself to death on Friday. The final rites on his body were performed on Monday. The family members had initially refused to take over the body, but later withdrew from their stand.