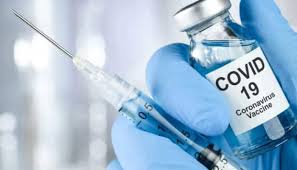 Panaji: After a long wait of almost a year, researchers have been able to come up with vaccines for the novel coronavirus. India's first indigenously manufactured Covid-19 vaccince, Covaxin commenced at Redkar hospital in Pernemon Wednesday.
Renowned oncologist Dr Shekhar Salkar was one of the firsts in the State to receive the vaccine. This vaccine is jointly developed by Indian Council of Medical Research (ICMR) and Bharat Biotech Company.
Dr Salkar informed that 1,500 candidates are to receive the vaccine shots in Goa for the trial, while a total of 25,500 candidates will receive the vaccination across the country.
Around 500 people from across Goa have registered for participation in the trials to receive the Covaxin. Dr Salkar has urged people to come forward and participate in the trials to help fight Covid 19.