GAC Holidays, a unit of Goa Adventure Club is a travel start up based in Goa has set up teams in states across India to help Indians who are willing to visit Maldives, this is the only travel agency across India to have fixed departure tours for Maldives touching the hearts of budget travellers and giving budget travellers an opportunity to travel the world.
Luxury travellers who want to experience water villas and the ones who want to experience to stay in the luury resorts of Maldives can also contact GAC to fulfill their lifetime dream of staying in the ocean.
Maldives is always considered to be a very costly country, but with continuos groups from India which GAC Holidays sends we are able to crack a deal with various resorts and ensure that your dream of visiting Maldives is fulfilled within a certain budget says GAC Ambassador.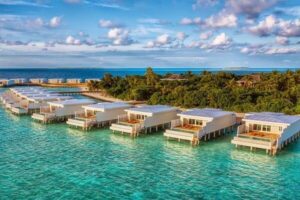 It is a one point contact GAC Holidays: +91 8007274939 for any traveller across India to fulfill any demand in Maldives, we promise to give the best service in Maldives says GAC Ambassador.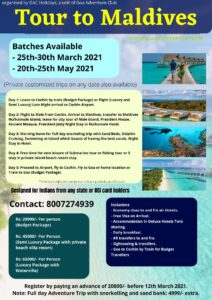 You can also follow us on Instagram.com/GoaAdventureClub