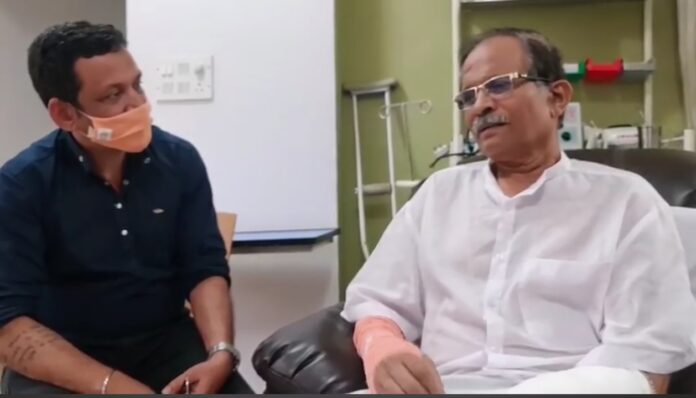 Panaji:  Union AYUSH minister Shripad Naik on Sunday said that he would be attending the next session of Parliament starting in March, this year.
Naik has been recuperating at Goa medical College and Hospital after he met with an accident on January 12. His wife and another aide succumbed to the injuries in an accident that happened when he was returning back from Karnataka.
"I am confident that I would be able to attend the next session of the Parliament starting in March," he said talking to GoaNewsHub from his hospital bed.
He said that for this session, Prime Minister Narendra Modi, reduced his workload as he was admitted in the hospital.
Naik said that he was clearing all the files from the hospital and also sending necessary reports required for the ongoing Parliamentary Session.
The minister said that he has been watching the session on the television from his hospital bed.
" I have almost recovered with only 25 per cent of it (recovery) remaining. I should be discharged from the hospital within next eight days," he said.
Recalling the day when he met with the accident, Naik termed his recovery as "miraculous."
"It was a miraculous recovery due to the Blessings of God and also attempts of the doctors at Goa Medical College and Hospital," he said.