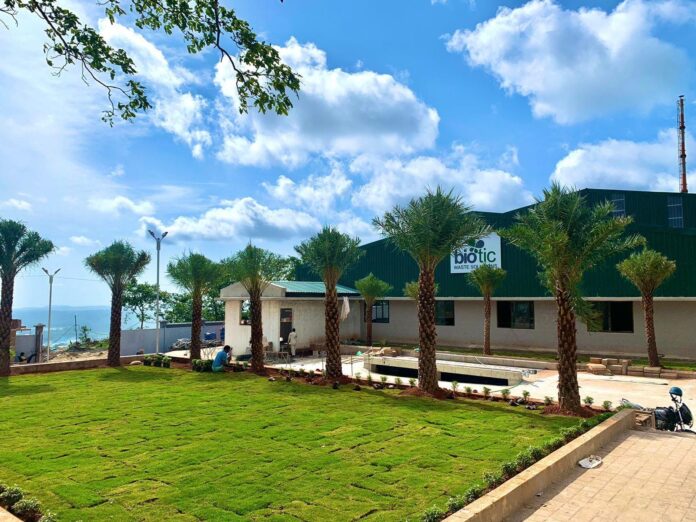 Panaji: Goa Waste Management Corporation (GWMC) is all set to set up a state-of-the-art common bio- medical waste treatment facility at Plot No BW-1 in Kundaim IDC through its Concessionaire M/s Biotic Waste Solutions Pvt Ltd by this year end. The plant will be functional in a record time of 11 months during the pandemic and completed much ahead of schedule date of its completion in December.

The state does not have a Common Biomedical Waste Treatment Facility (CBWTF) to treat and dispose its biomedical waste. The Development of complete facility and Operation & Maintenance of the CBWTF will be through Public Private Partnership (PPP) on a Design, Build, Operate and Transfer (DBOT) basis, where in the complete plant infrastructure has been implemented by the Concessionaire along with Collection of waste, its operations and maintenance & disposal for a period of twenty (20) years.

The installation and construction work of the Incinerator, Autoclave, shredder & ETP has been completed and presently trail and operation runs of the same are in process. The Goa state Pollution Control Board has granted Consent to operate and authorisation for this Facility.
Goa-IDC has also granted occupancy certificate for the said project. This Plant will help to boost the treatment and disposal mechanism of Biomedical waste within Goa to a great Extent.
"India is bound by a legal and statutory requirement as per Biomedical Waste (BMW) Management Rules, 2016 to treat and dispose of all healthcare waste generated during the course of healthcare delivery in an environmentally sound and sustainable manner. The preliminary requisite of biomedical waste management rules is segregation of waste into different categories, so as to contain the hazardous infectious waste and separate the non-hazardous waste in order to carry out necessary treatment options," the statement reads.