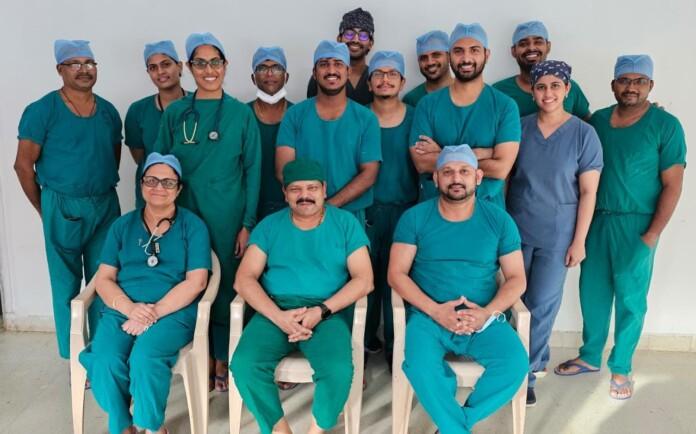 Panaji: Health Minister Vishwajit Rane said that Department of Orthopaedics at GMC achieved a groundbreaking feat by successfully conducting its first robotic surgery, revolutionizing orthopedic and spinal procedures.
He said GMC is the first-ever government hospital in the country to have conducted robotic-assisted surgery.
The surgery was conducted on a 67-year-old patient from Margao with knee arthritis, it skillfully carried out with an advanced robotic arm, renowned globally for its precision, concluded within 45 minutes, displaying its remarkable efficiency.
The procedure's minimal incision, insignificant blood loss, and absence of post-operative drainage highlighted the robotic arm's accuracy. Witnessing a pain-free walk the next day, the patient's experience underscored the achievement's significance.
"We are grateful to Hon'ble PM Shri Narendra Modi Ji for his unwavering support in elevating healthcare services in Goa. This achievement marks a monumental stride toward elevating surgical excellence at GMC, epitomising state-of-the-art medical care for the community," Rane said.
The team was led by HOD Dr. Shivanand Bandekar.