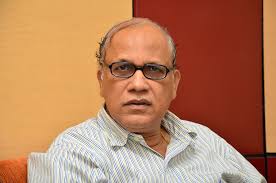 Margao – The Federal Democratic India (FDI) with Unity in Diversity is the strong belief of the Congress Party. Andolanjivi Mahatma Gandhi's "Satyagraha" gave Independence to India and Dr. Ram Manohar Lohia's "Kranti" Liberated Goa. Every Goan staying across the Globe has every Right to Fight for protecting the Identity of Goa stated Leader of Opposition Digambar Kamat while reacting to the statement of Chief Minister Dr. Pramod Sawant toeing the line of Prime Minister Narendra Modi with a jibe on those protesting and opposing the policies of the BJP Government.
PM Narendra Modi had yesterday said in Parliament that a new Jamaat of Andolanjivis are emerging in the Country protesting against the Government he has also termed FDI as Foreign Destructive Ideology.
Chief Minister Dr. Pramod Sawant should look at the History of Agitations in Goa which have eventually resulted in Peoples Victory compelling the Governments in Power to bend. The "Goa Kranti Aandolan" pioneered by Dr. Ram Manohar Lohia and Dr. Juliao Menezes Liberated Goa. The "Opinion Poll" retained the Identity of Goa. The Agitation demanding "50 percent Bus Concession" gave travel fare concession to Students. "Konkani Aandolan" by Konkani Prajecho Awaaz gave the mother tongue the Official Language Status. Agitations on "Regional Plan" and "SEZ" forced the then Governments in Power to change its own policy decisions.
The recent protests by the united villagers of Shel Melavali forced the BJP Government to scrap the proposed IIT Project in Sattari. The unity shown by the Villagers of Nauxi ultimately compelled the Chief Minister to cancel the proposed Marina Project in St. Andre Constituency. I am confident that the Peoples Movement will force the BJP Government to scrap the Three Linear Projects claimed Digambar Kamat.
The contributions of Goans spread all across the globe towards helping the Economy of the State through Foreign Exchange cannot be undermined. Our own Goan Youth's go abroad to earn their bread and butter with hard work. They support their families here in Goa and keep a constant connect with their Mother Land. They have every right to express their concerns on the issues which will lead to Destruction of Identity of Goa, Environment, Forest and Wildlife claimed Digambar Kamat.
The Government needs to be sensitive towards sentiments of the people. It is absolutely not a good sign to term our own Goan Brethren as "Anti Nationals" or "Anti-Development". The BJP Party should know that India progressed much before their party even came into existence stated Digambar Kamat.
It is unfortunate that Jibes were made against the protesting farmers by the Prime Minister in the Temple of Democracy and his line was towed by the Chief Minister of Goa without any reasons. This is sad and against democratic values said Digambar Kamat.