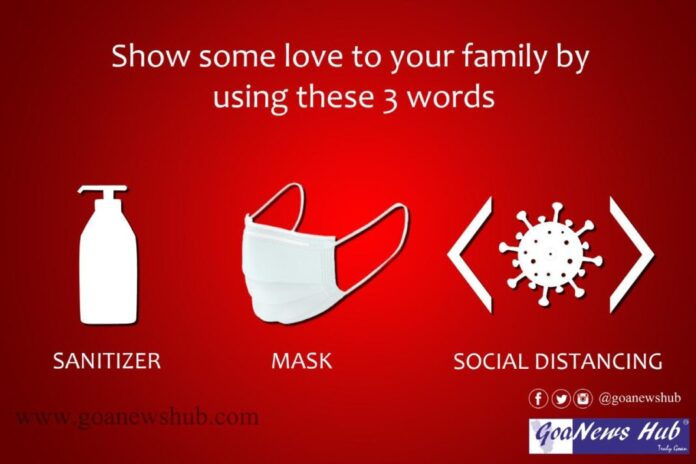 Panaji: The spike in COVID-19 infection in Goa continued to rise on Sunday with the coastal state reporting 24.76 per cent positivity with the addition of 1922 new cases.
 These are the highest number of cases reported in the state since the outbreak of third COVID-19 wave in the coastal state.
 As per the bulletin released by the State Health department, the state reported 1922 positive cases on Sunday, taking the total toll to 1,89,909.
The positivity rate hiked from 23.25p percent on Saturday to 24.76 per cent on Sunday.
The figures of fatalities due to COVID-19 infection touched 3,532 as one of the patients succumbed to the infection during the day.
             The number of recovered patients in the state rose to 177168 with 261 of them getting discharged on Sunday. The number of active cases has peaked to 9209, the official said.
  "With 7761 new tests, the total number of tests conducted in the state has gone up to 16,73,795,"  he added.