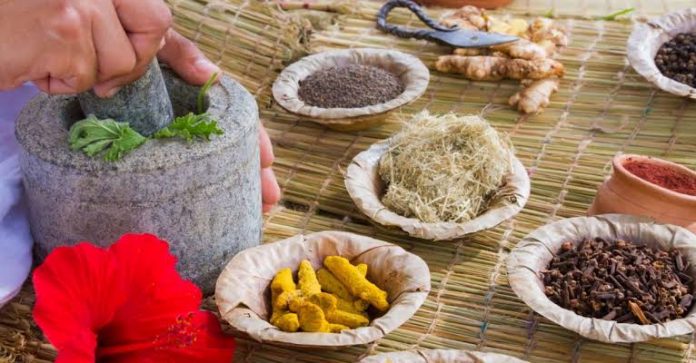 Beauty lies in the eyes of the beholder! This is very true, but the first impression is the last impression.
We cannot change our looks but certainly better it. The very important component of your look and also of body is skin. It skin is healthy, and then it will give you glow and smooth texture.
SECRET OF SKIN GLOW:
Secret of health, immunity, looks, optimism, everything lies in our lifestyle. As per Ayurveda, a pure Vedic Indian lifestyle can enhance and improve our physical and mental health. Pure fresh nutritious food cultivated and cooked n indigenous style will help us to face all possible health challenges
SKIN TREATMENT AND AYURVEDA:
Ayurveda an ancient system has detail study of Skin, its care, diseases and treatment. Maharishi Sushruta, the first plastic surgeon of the world and Maharishi Charak the pioneer in medicine which includes Anti-aging therapy are revered and followed in modern times for their miraculous contribution.
Rigveda –discuss in detail the science of skin. Holistic and all encompassing knowledge of Ayurveda talks about three pillars of the skin beauty:
Roopam : external components like color, shine, radiant complexion, hair tone and texture etc
Gunam: inner components like healthy and positive mind, pleasing personality, innocence and purity etc
Vayasthapan: lasting beauty, looking and feeling young then chronological age.
SKIN CARE AND TREATMENT ACCORDING TO AYURVEDA:
Ayurveda focuses on complete skin care, and so we guide our patients on proper and healthy lifestyle. In modern times as people find difficult to follow all lifestyles rules, we recommend easy substitutes to prevent any further complications & leading to diseases. In case of Skin diseases, with the use of pure natural and herbal medicine we undertake different treatments and therapies like body detoxification, Panchakarma, herbal peeling, anti- aging therapy, hair treatment etc
BODY SCULPTING AND SLIMMING STUDIO:
Ayurveda has discussed body shaping and perfection. Along with glowing, toned body looks, we need perfect body size, shape and weight. We have slimming studio aiming at weight loss, body shaping – loosing or gaining fat on particular body parts for attractive looks, shaping and firming with upper line body enhancement in females for perfect vitals.
(Dr Vijay Malik is an Ayurveda Practitioner. He owns Gargi's Ayurved Skin Care and Slimming Studio, Near Canara Bank, Bicholim. Contact: 9823709244/9420139892)