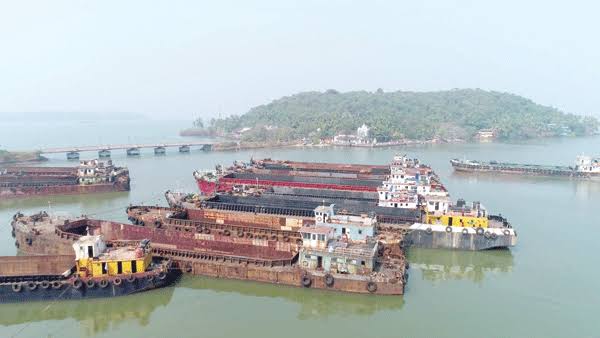 Panaji: The elected representatives of the United Bargemen's Association (UBA) went to submit a Memorandum for not taking any positive steps to resolve the problems of the Barge Crew working in state of Goa.
UBA alleged that when they had gone to meet the captain of ports capt James Brganza, he misbehaved with them by using derogatory language, "For last one month we have made several representations but no action was taken and hence we have resolved to submit the Memorandum to Captain of Port on 21/01/2021. After going through the contents of the said Memorandum instead of discussing the problems he use derogatory words to the undersigned and asked to leave his chamber with derogatory  and dictatorship language. Being an authority and head of the department, the affected persons have to meet him and to get redressed their problems."
UBA has requested Chief Secretary to initiate action against Capt Braganza. "This attitude of the Captain of Port James Branganza is against the public functioning in office where he has to deal with the public to redress their grievances. And he cannot continue on such public post," said Puti Gaokar, President of UBA in the Memorandum.
UBA has also put forth several other demands. They have asked the Chief secretary to take Immediate action against the vessel owners for operating the barges without  employing person with certificate of competency of First class Masters and Drivers on board; Conducting the exams for Master and Drivers competency certificate; Immediate action against the vessel owners who are operating the vessels without appointing the required crews on their vessel; Immediate action against the vessel owners who are operating the vessels without   valid survey certificate; Adopting proper procedure and strict checking at the time of survey, whether the vessel owner has appointed person having valid certificate of masters and Drivers and Barges/ vessel is having all safety equipment such as fire fighting appliances, proper lighting , life rafts etc.