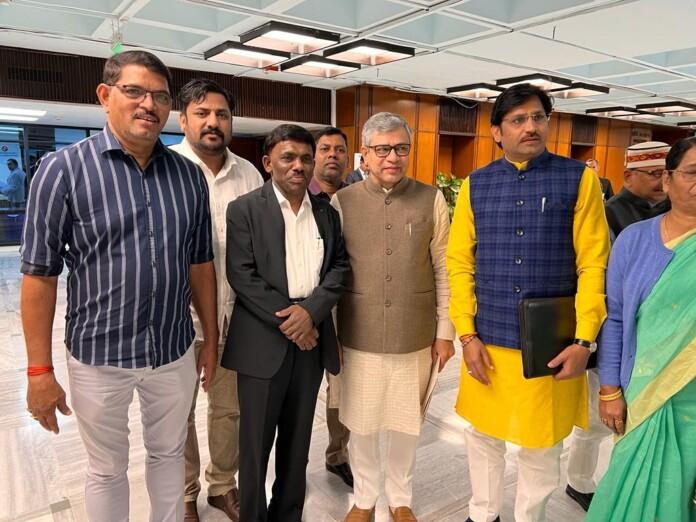 New Delhi: Speaker Shri Ramesh Tawadkar met Shri Ashwini Vaishnaw, Honourable Central Minister for Railways, along with Shri Ramakant Naik Gaonkar, Chairperson CMC and Shri Shamba Naik Dessai
Presented before him our demand for train halts at Canacona Railway Station.
Shri Vaishnaw, immediately accepted our request and has assured us that 2 Trains will have a stop at Canacona Station immediately.
Further the Minister also assured us that one more train will have a stop at Canacona Station in the near future.
A big and heartfelt thanks to Shri Ashwini Vaishnaw for fulfilling a long standing demand of Canconkars.
All the credit here goes to our beloved MLA and Speaker of Goa Assembly, Shri Ramesh Tawadkar. We are blessed with a go-getter as our MLA.