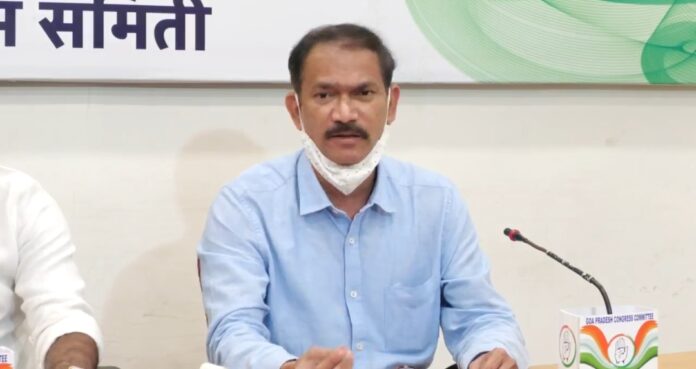 Panaji:  Minutes after Congress MLA Ravi Naik quit the party and membership of the House, Goa Pradesh Congress Committee President Girish Chodankar on Tuesday said that Naik was already disowned by the party.
Addressing a press conference, Chodankar said that the exit of Naik will not dent the party as "Naik was only technically present in the party."
"He was only technically in Congress, his one leg was already in BJP. He had sent his sons in the BJP  first," Chodankar said.
He said that Congress has already started creating a new leadership in Ponda Assembly constituency. "We had not involved in any of the party functions. We had disowned Naik long back," Chodankar said.
The Congress leader said that he had already predicted that Naik would quit the party four to five months before the elections.
The Assembly elections in Goa are scheduled in February next year.
Chodankar said that Ponda Block Committee, during the meeting held to shortlist candidate for upcoming election from the constituency, had not mentioned name of Naik,
"Naik was not even considered as the candidate for next election on party ticket," he said.