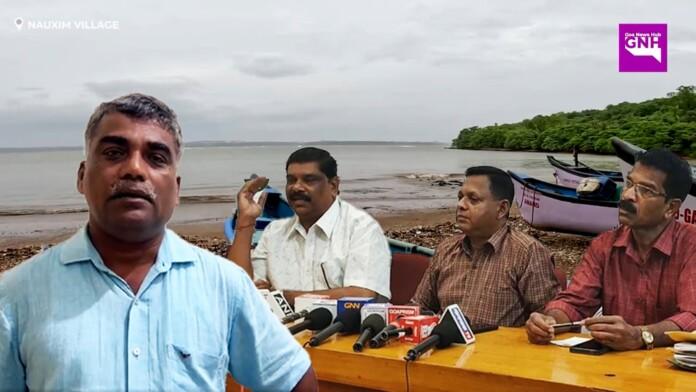 Nauxim (Bambolim): The opposition Congress and Aam Admi party has expressed their opposition for the proposed marina project at Nauxim village.
The project has been revived after centre has given environmental NOC for the project.
AAP leader Ramrao Wagh, who has been spearheading the agitation against this project, was the first one to raise the issue last night. Wagh released a video informing about the revival of this project.
The fishermen community living in and around Nauxim have opposed this project.
Wagh accused the government of trying to bulldoze this project against the will of the locals.
On Friday, Congress party held a press conference to oppose the project. Congress leaders Capt Viriato Fernandes, Sanjay Barde and fishermen community leader Vasant Naik addressed the media.
Naik said that the project will affect the livelihood of the fishermen from this area.
Fernandes said that the government is trying to finish the local culture and indigenous communities.