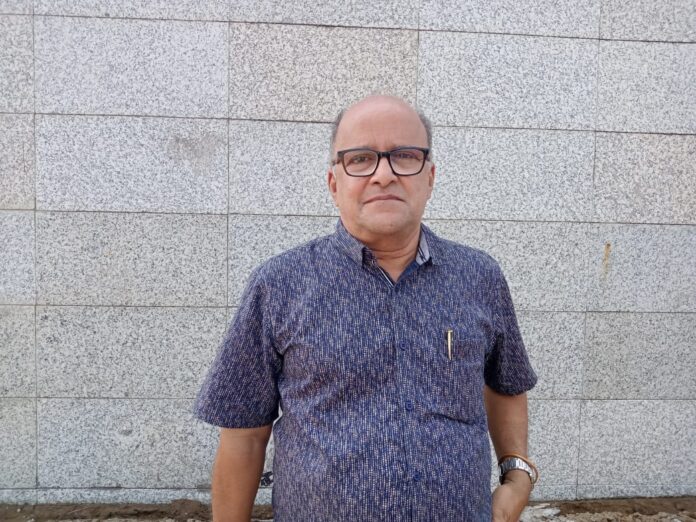 Adv. Aires Rodrigues has today urged the Bombay High Court at Goa to expedite the criminal trial of Panaji MLA Babush Monserrate and his wife Goa Revenue Minister Jennifer Monserrate in the 2008 attack on Panaji Police Station.
In a letter petition to the Administrative Judge it has been pointed out by Adv. Aires Rodrigues that the Supreme Court being concerned about the criminalization of politics had directed that the criminal cases against politicians should be fast tracked but that it has not happened in Goa at least in the Panaji Police Station attack case in which Babush Monserrate his wife Jennifer and others stand charge sheeted by the CBI for having on 19th February 2008 attacked and damaged the Police Station.
While pointing out that the High Court by an order dated 24th April 2012 had declined to quash those criminal proceedings, Adv. Rodrigues in his letter petition has drawn the attention that despite this order the accused moved the High Court again and by an order dated 4th December 2014 managed to obtain a stay of the trial.
Adv. Rodrigues has further stated that over the last seven years the matter had been appearing and disappearing from the High Court final hearing board and that the Prosecution could be possibly aiding the politically well connected accused they being from the ruling party.
Adv. Rodrigues has also stated that the very questionable stay of the criminal trial granted by the High Court on 4th December 2014 that has continued for seven long years was contrary to a Supreme Court order that any stay granted by the High Court expires in six months and that unless extension is granted the trial must go ahead.
Seeking immediate intervention of the Court to preserve the sanctity and solemnity of Temples of Justice and to ensure that the mandate of law is complied with, Adv. Rodrigues has urged that his letter petition be treated as a Suo-Motu Public Interest Litigation to ensure that the orders of the Supreme Court are strictly enforced in letter and spirit.
Adv. Aires Rodrigues has addressed a copy of his letter petition to the Chief Justice of India and the Chief Justice of the Bombay High Court.