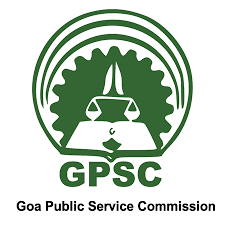 Panaji: Goa Public Service Commission completes JSO recruitment process for twenty Officers   in record time of six months
The goa public service commission has recommended twenty officers at the junior scale level to the personnel department of the  government of Goa after the three day interview process ended on Friday .
The commission had advertised for twenty four positions of junior scale officers in July 2022 and had received almost 3200 applications for these positions. The first stage of the short listing process comprised a pre screening test when only 141 candidates passed and these  were invited to answer the screening examination which was conducted on 19/11/22  through a CBRT . This screening exam  comprised a 75 mark paper which included topics on History, governance,  environment ecology , bio diversity , innovations , panchayat raj , public policy , current affairs , geography , English logical reasoning etc . Fifty five  candidates of the one hundred forty one cleared the screening exam and they answered a written exam for a total of 250 marks which comprised four papers in reasoning , English , general knowledge and current affairs , basics of constitution of India and administration. Of those who answered the written examination thirty one ( SC-01, OBC- 08 , ST-03, PwD-01 and GEN-18)  passed in their respective categories and all of them were invited for an interview which carried forty marks . The final list of recommended candidates in order of merit is
GENERAL CATEGORY :
MRUNAL SIDHARTH MARATHE
VIPUL RAGHOBA NAIK GAONKAR
SANJANA DIPAK BANDEKAR
NADIA ASHRAF ALI SHEKOLI
SAFAL KRISHNA SHETYE
SANKET SANDIP SAKHARDANDE
MANTHAN MANOJ NAIK
SAIRAJ DATTARAM PHADTE
AMIT NAGESH SAWANT
RATNAKANT DINRAJ GOVENKER
AGNELO LEVLINO DSOUZA
MANTHAN MANISH NAIK
 KAUSHIK DATTAGURU AMONKAR
OBC CATEGORY
PANDURANG DIGAMBAR GAD
NEHAL GAJANAN TALAUNEKAR
PRATIK PANDURANG POROB
BHIMNATH PURUSHOTTAM KHORJUVEKAR
ST CATEGORY
       JAYESH BRAHMANAND MAYENKAR
SC CATEGORY
       GANRAJ MAHADEV MORAJKAR
 PwD CATEGORY
       LYNDON PROVANLEE CARDOSO
In the last six years the commission has  recruited thirty four  junior scale officers through seven different examinations and with these recommendations it has selected a total of fifty four junior scale officers .