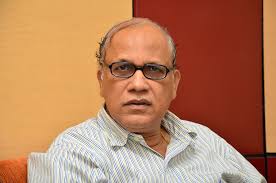 Panaji: Leader of Opposition Digambar Kamat on Monday submitted a letter to the Governor of Goa Bhagat Singh Koshyari urging him to convene full-fledged Session of the Goa Legislative Assembly in this month of November and December.
In his letter Kamat stated that considerable time has passed since a proper Session of Goa Legislative Assembly was held and issues pertaining to the State of Goa were discussed. The monsoon session, which was curtailed to a single day, was held on July 27.
In his letter, the Opposition Leader also informed the decision of the Congress Legislature Party meeting held on October 31, which had resolved to demand for a full-fledged session of the Goa Legislative Assembly in the month of November –December 2020.
Earlier, Kamat had written a letter to the Speaker of Goa Legislative Assembly dated November 4, requesting him to call for a full-fledged Assembly Session in the month of November – December 2020, Copy of which was enclosed with todays letter submitted to Governor.
Bringing fore the various issues, Kamat in his letter to the Governor stated, "You will appreciate that it is the right of every elected representative, especially from the Opposition to raise issues concerning the common man. After the breakdown of Covid Pandemic, our State is passing through various crises including Economic Slowdown, Unemployment, Environmental Issues, Collapse of Law and Order, Failure of the Government in handling Covid Pandemic and providing proper Health Care Services and various other issues. It is our duty to raise these issues before the government and demand explanations and also make efforts to find solutions."
Referring to various protests in the State, he wrote, "The entire State has gone into Agitation Mode with the People raising their voices against destruction of Environment, Forest, Wildlife and Identity of Goa due to the three projects namely Railway Double Tracking, Laying of Power Transmission Line and Expansion of National Highway passing through Bhagvan Mahavir Wildlife Sanctuary and Mollem National Park. There is strong opposition to the proposed Marina Project in St. Andre Constituency. The Farmers of Shel – Melauli are protesting against the proposed IIT Project."
Alleging that the Government has turned a blind eye on the rising voices of the people and due to complete apathy on part of the government to resolve the concerns raised by the people, which have now resulted in spread of Agitations across the State, Kamat has urged that It is important that the peoples issues are discussed in the Goa Legislative Assembly wherein all the 40 Elected Representatives can put forth their views and take a stand on various issues and has requested the Governor  to convene a full-fledged Session of Goa Legislative Assembly at the earliest.