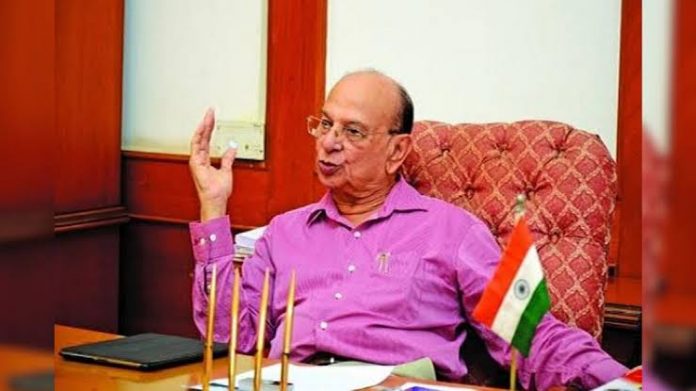 Panaji:  Hours after BJP hinted at Pratasingh Rane quitting the Congres party to join them, the latter ruled out he quitting the party.
In a video message that was released by Congress Party's Goa unit on the social media shows, Rane asserting that he would not leave the congress party.
"News that I am quitting congress party is false. It is their (BJP) imagination," he said referring to the speech by BJP Goa Desk Election incharge Devendra Fadanavis on Ponda on Tuesd,ay evening.
Fadanavis had said "with the blessings of Pratapsingh Rane, Congress would be left as cycle party with only two members."
The strength of Congress party was reduced to three on Tuesday after Ponda MLA Ravi Naik tendered the resignation.
Rane asid "I am not leaving my party, I belong to congress party over 45 years."
"I don't think at this juncture I would think of quitting the congress party, I belong to Indian national congress party," he added.