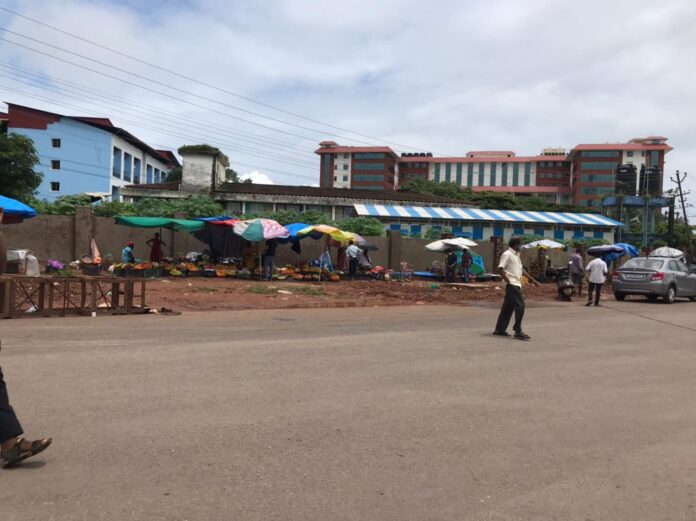 Panaji : Days after government demolished the stalls outside Goa Medical College, the vendors are back. The apprehensions are that the new people have occupied the space, while traditional ones are still waiting for the rehabilitation.
Earlier the deputy collector and the SDO Panaji in his order had stated that the vendors had encroached in the government property and erected structures without obtaining permission from the competent authorities. Hence their commercial activities outside GMC were illegal and had to be demolished.
Ex Mayor of Panaji Surendra Furtado while speaking to Goa news Hub inferred that these vendors whose stalls have been demolished should be rehabilitated as soon as possible.
"Since the area falls under Panchayat, the Panchayat minister Mauvin Gondinho should release funds and beautify the area" he asserted.
The question mark is raised as to whether the mess will continue and injustice will be done on the traditional vendors or government will step in and pronounce their rehab policy as soon as possible.