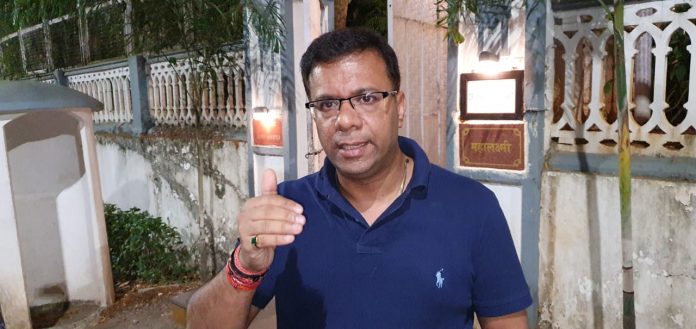 Panaji: Health Minister Vishwajit Rane on Monday ruled out the demand of total lockdown in the state considering the spike in COVID-19 cases.
Rane said that the state has to fight back COVID-19 unitedly as a team, without dividing our strengths.
"Fighting COVID-19 has to be united efforts. When we say team Goa, it has to be everyone including opposition. Team Goa also includes members of opposition," he said.
The minister was referring to the all party meeting called by the chief minister on Monday (today) evening.
Responding to the demand of locking down areas, Rane said "basically, you cannot go on locking down areas."
"There is concept of screening, home quarantine etc. It has to be community effort. We have to see present situation in Goa and how best we can move forward," he said.
Rane said on Monday morning, Chief minister Pramod Sawant had held deliberation with the members of cabinet and also MLAs from ruling party.
"CM is taking everybody into confidence to work out a consensus," he said.
" We have to create awareness. We have to educate people and see how do we face covid. It is very easy to say that we can shut down activities," he said.
The minister said that Goa cannot get insulated from whats happening in the country.
Referring to the containment zone at Mangor Hill in Vasco town, Rane said that the decision would be taken on whether state health authorities will do antibody testing of the suspects in this area.