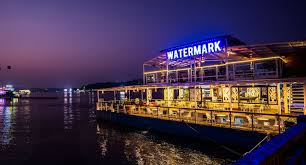 Panaji: Nationalist Congress Party (NCP) leader Sanjay Barde NCP filed a complaint at Panaji Police Station against Watermark Restaurant alleging that they have taken an illegal connection from the light pole installed on the footpath to run their business.
Barde also inferred that, "The permission is sought to these types of boats/casinos as such that they are not allowed to stand still their boat at one place for a long time in the Mandovi river. This boat should move around the river."
Barde has asked the Police authorities to charge the owner of the watermark for stealing electricity  connection from the pole which is installed on the footpath and impose fines and penalties as applicable.