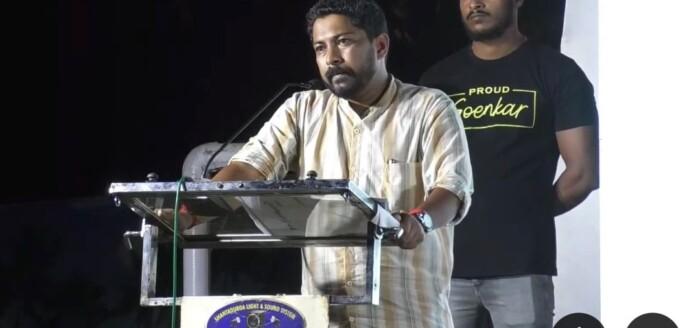 Panaji: Revolutionary Goans on Saturday announced that they would be contesting both the seats of Goa during upcoming Lok Sabha elections.
RG Chief Manoj Parab said that the party workers have began "Laksh 2024" in which all the RG members will work to get the candidates elected.
"We have no time to waste. There is only one year. Every single minute is important," said Parab.
He said that during the Assembly election, the party had appealed people to give them the mandate to form the government. But only one seat was given.
Parab said that the voters should not repeat the same mistake and this time, elect both candidates to the Parliament to convey the voice of people to the centre.