Panjim: Reliance Digital, India's No. 1 consumer electronics chain, has launched its first store in Goa at Alto Porvorim. The new store will offer customers a wide range of latest technology products, a distinctive shopping experience and best-in-class after sales support. To make the shopping experience even more special, Reliance Digital has rolled out lucrative inaugural offers for the first 100 customers.
"Offers customers irresistible inaugural deals on a wide range of electronic products"
Customers could get a 50% discount on Air Pods* or a Sharp 32" (81cms) LED TV at Rs 999* on purchase of select products at the store. Additionally, customers could win a free Soundbar on purchase of televisions. All the offers are subject to certain terms and conditions.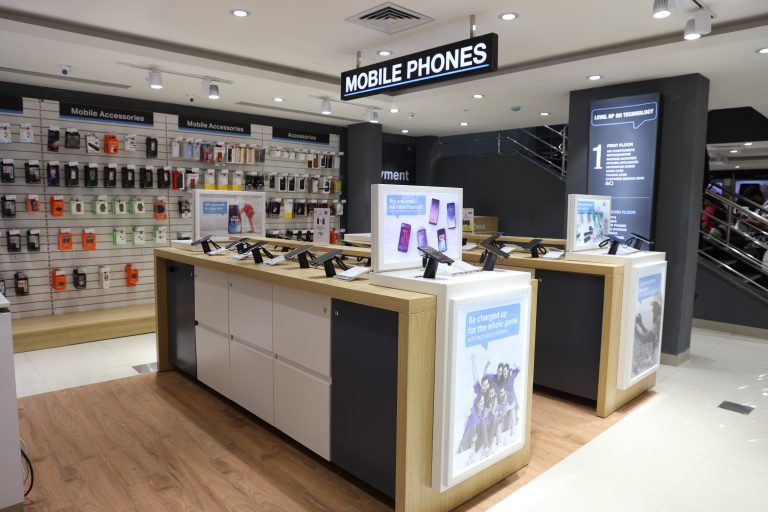 Speaking on this occasion, Mr. Brian Bade, Chief Executive, Reliance Digital, said, "We are extremely happy to open our first store in Goa. We aim to provide our customers a delightful shopping experience and impeccable after-sales service. We hope our customers in Goa enjoy buying the latest in technology."
Reliance Digital offers more than 2,000 products from over 500 international and national brands. It includes a complete range of consumer electronics and home appliances including the latest Smartphones, Smart TVs, Washing Machines, Refrigerators, Home Theatres, Digital Cameras, Laptops, Accessories and other small electronics items.
True to the motto of "Personalising Technology", Reliance Digital aims to bring customers a world of tech choices at affordable prices. By offering unbeatable deals on electronics with multiple finance options, including Easy EMI; Reliance Digital aims to help every customer find the perfect tech to suit their lifestyle.
About Reliance Digital 
Reliance Digital is the largest electronics retailer in India with presence in over 800 cities with 450+ large format Reliance Digital stores and 1800+ My Jio stores serving customers in every nook and corner of the country making the latest technology accessible to all. With over 200 international and national brands and over 5000 products at amazing prices, Reliance Digital has the largest selection of models to help customers find the right technology solution for their lifestyle. At Reliance Digital, the trained and well-informed staff at every store is always happy to advise the customer in detail on every product in the store. Most importantly, Reliance Digital provides after-sales service for all its products. Reliance ResQ, the service arm of the retailer and India's only ISO 9001 certified electronics service brand, is available for support through the week, and is fully geared to provide end-to-end solutions.
Customers can also enjoy the convenience of choosing to shop at the Reliance Digital or My Jio Stores or online at www.reliancedigital.in, with Insta Delivery (delivery in less than 3 hours) and Store Pick-up options from their nearest stores.
For more information, log on to www.reliancedigital.in.