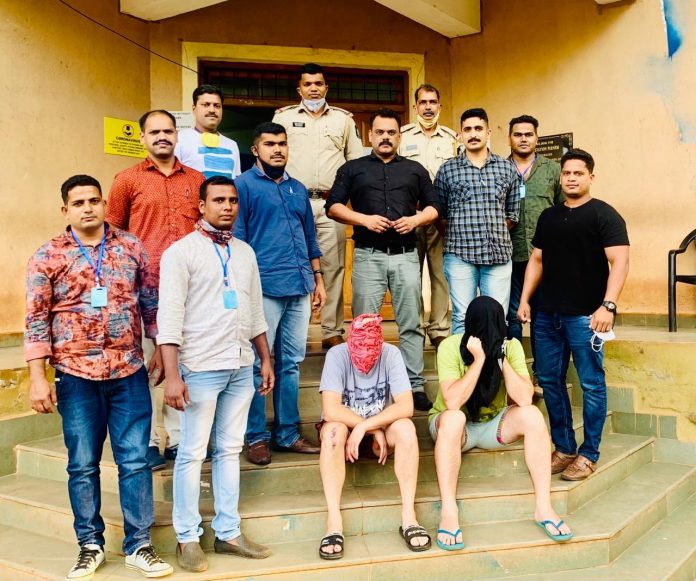 Pernem:  Pernem Police have nabbed 02 Bulgarian Nationals required by Porvorim Police in an ATM skimming case.
As per PI Jivba Dalvi information was received from Porvorim Police regarding the foreigners. Accordingly strict watch was being maintained and it was revealed through sources that the 02 foreigners are moving around Morjim area. Accordingly a team headed by PI Dalvi consisting of PSI Praful Giri, psi Harish Vaigankar, constables Vinod Pednekar, Ravi Maloji, Anishkumar Poke  of Pernem Police Station rushed to Morjim and detained the foreigners and brought them to police station.
Further  PSI Sitaram Malik and staff of Porvorim Police Station took the custody of the accused foreigners.