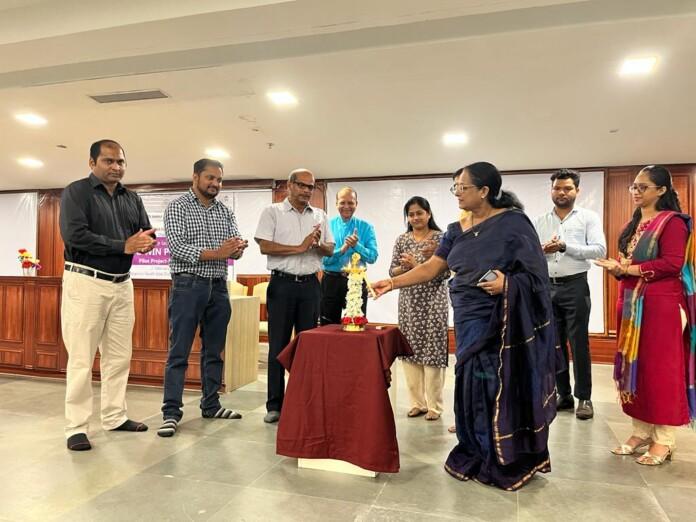 Margao: After the success of the Co-WIN platform, the government has now replicated it to set up an electronic registry for routine vaccinations.
Named U-WIN, the programme to digitize India's Universal Immunisation Programme (UIP) has been launched in a pilot mode in two districts of each state and Union Territory. Carrying vaccination cards of children and pregnant women, struggling to keep a tab on the next jab and other such hassles may soon become a thing of the past.
State level launch of U-WIN Portal (Pilot Project-South Goa) was  held today at Hospicio-South Goa District Hospital Margao organised by State Family Welfare Bureau, Directorate of Health Services, Goa in coordination with Hospicio-South Goa District Hospital Margao.
Welcome address were done by Dr. rajendra borkar, Medical Superintendent, Hospicio south Goa District Hospital Margao
Dr Geeta Kakodkar, Director Directorate of Health Services-Goa gave keynote address; Dr. Deepak Deore, project officer for the Goa, UNDP;
Dr. Amit Lokhande, Senior Project officer Maharashtra and Goa, UNDP;
Dr Geeta Deshmukh, Health minister advisor;
Dr. hemant kharnare, SMO, Goa;
Dr Uttam Dessai, chief medical officer, State Family Welfare Bureau,DHS Goa were present on the dias
Dr Kalpana satardekar, Pediatrician proposed vote of thanks.
Mr Vishal Gaonkar, Extension Educator, SGDH, Margao did compering
After the function U Win vaccination certificates were distributed to the beneficieries