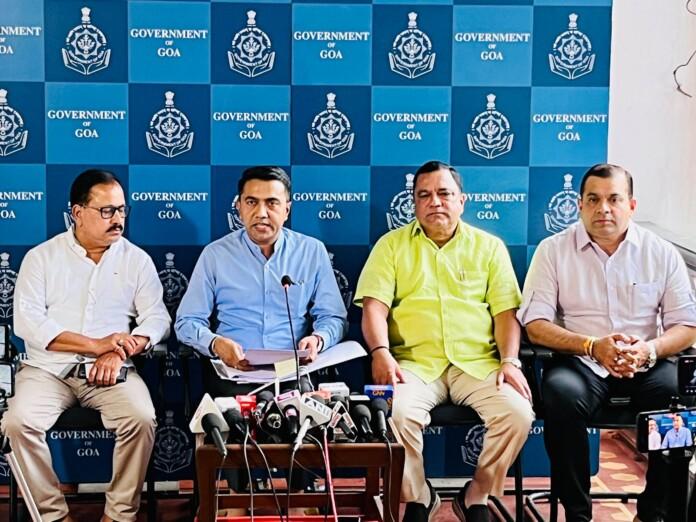 Panaji: Goa government has welcomed the Union Budget while listing out various centrally sponsored projects that could be attracted in the coastal state during the upcoming fiscal.
Chief Minister Pramod Sawant told reporers that the state can pitch for Artificial Intelligence Centre of Excellence along with various other projects like Skill India Centre in the coastal state.
Sawant said that the State government will also establish National Hydrogen Mission with the help of centre within a year. He also said that the Organic farming centres would be established, one in each of the district.
The chief minister expressed confidence that the state will get Rs 2,000 crore for the National Highways for the upcoming year from the centre.
Sawant said that the Goa will submit projects worth Rs 500 crore for the Rural Infrastructure Development in addition to the one sanctioned earlier.
Goa will also submit projects for each of the municipal councils under Urban Infrastructure Development fund, which has been announced in the central Budget, he said adding that the state will also set up National Digital Library.
Sawant said that Goa has been increasingly benefitting out of the central Budget. For the fiscal 2020-21, the state received funds of Rs 3865 crore through different schemes including the GST compensation which was increased to Rs 4304 crore during the year 2021-22.
He said that the state has received Rs 3412 crore up to December 30, 2022 which is projected to touch mark of Rs 5,000 crore by March 2023.